Pye gets up close with TeamVodafone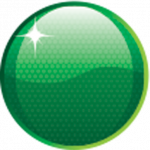 The Armor All Gold Coast 600 was a race meeting for international drivers to steer V8 Supercars around the streets of Surfers Paradise.
For Australian international hope Scott Pye, it was a chance for him to get up close and personal with champion outfit TeamVodafone.
Thanks to a personal sponsorship with Triple Eight Race Engineering's Roland Dane, Pye was invited to be a 'fly on the wall' in TeamVodafone's race garage at the Gold Coast, giving him an insight into the workings of Australia's most successful team in recent years.
Pye won this year's British Formula Ford title before finishing second in the prestigious Formula Ford Festival at Brands Hatch.
Next year, he is close to locking in a deal to compete in British Formula 3. He may head back to the UK in December for a test, but is likely to stay in Australia until February.
In the meantime, he was pleased to have made it back home to watch TeamVodafone in action and touch base with many of his Australian supporters.
"Being involved in the team was brilliant for me," he told Speedcafe.com.au.
"To be a part of Jamie (Whincup) and Steve (Owen) winning on Sunday was fantastic, but to be here when they won such a great race was awesome.
"The way TeamVodafone, Roland and the whole team prepare … there's not one thing you can take away. It's everything. The level of concentration they have through the entire weekend is great, and watching them when there are distractions – it's little wonder why they are so successful.
"There's not one single thing that I can point out, but there's a million reasons why they are the best team."
The South Australian confirmed that he will head back to the UK soon.
"I'm hoping to go back in December, but there's a question mark over that one," he said.
"I'll probably head back to England in February to race Formula 3 – that's almost confirmed. Now, I just need to concentrate on my fitness and work towards next year.
"The deal is not done yet, it's not signed, but I'm 95 percent sure that we're definitely doing it. It would take a major obstruction for us not to do it."
Pye's expectation for 2011 British F3 is to win races.
"It's been won by a rookie in the last three years, so it is a goal that is definitely achievable," he said.
"Our goal is to win five races. Anymore than that will be brilliant. Winning races is my goal, and if I win enough, the championship will be there."