Bruce Garland confirms Dakar entry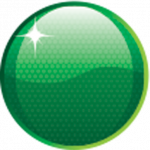 It's a case of 'Dakar here we come' with Sydney's Bruce Garland confirming he will contest the world's most famous cross-country rally, again in an Isuzu D-MAX ute.
The 2011 Dakar Rally begins and ends in Argentina, after crossing the continent and the Andes to Chile and returning, from January 1 to 16.
Garland and his navigator Harry Suzuki have now put the all-new Dakar 2011-spec D-MAX on a ship to Buenos Aires – along with all the tools and spare parts they will need for the gruelling 9000-plus kilometre event. The team will fly out of Australia in late December.
Garland will be one of 10 competitors from Australia in both auto and motorcycle divisions.
"It's been touch and go as far as getting all the funding together," says Garland.
"Because we've competed before, our entry had been accepted but the final deadline to confirm or withdraw has arrived and we've decided to bite the bullet and go.
"We're still short of sponsorship but we're thinking positive and we're confident we'll have the resources we need by the time we line up at the start.
"We'll be aiming to better the 11th outright we posted in 2009 and win the production class again."
The new D-MAX ute was built to Dakar spec in Garland's Sydney workshop but is essentially a production-based vehicle. A key difference is in the specially race-tweaked 3.0-litre turbo diesel engine, which produces approximately 630Nm of maximum torque, around 192kW of peak power, up 75 and 60 per cent, respectively, on the standard D-MAX engine.
Check out the feature story from Foxsports News