Brad Jones: Why I took a role on the V8 Board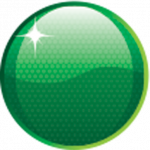 Earlier this week, V8 Supercars team owner Brad Jones was elected onto the V8 board of directors.
Jones was formally an alternate board member, only required to attend every second meeting. If one of the regular board representatives was away, an alternate member is allowed to vote.
Now, Jones is required at every board meeting and will get to have input on the future of the category.
Tim Edwards (FPR), Ross Stone (SBR), Roland Dane (Triple Eight) and Jones are the four permanent board members, with Paul Morris (PMM) and Todd Kelly (Kelly Racing) occupying the alternate positions.
THE FINAL RACE OF THE 2023 REPCO SUPERCARS CHAMPIONSHIP ON ONE OF THE WORLD'S BEST STREET CIRCUITS. GO ALL IN AT THE VAILO ADELAIDE 500, CLICK HERE TO BUY TICKETS
There are also four other members of the board – James Erskine and Tony Cochrane, representing SEL, and Mark Skaife and Roger Cook as independent members.
Speedcafe.com.au's News Editor Grant Rowley caught up with Jones for a brief chat about his new role on the board and the swinging fortunes of his own team.
SPEEDCAFE: You have been elected onto the V8 Supercars Board. What's your desire to hold such a position?
BRAD JONES: I spent a year as an alternate director, and I feel that I was contributing a fair bit there, and the difference now is that I have a vote. I don't think my workload is going to change that much.
I just felt it was an opportunity where I could do it, and I could have a vote. So, I'm on the board and I'll take a stand and see what happens.
SPEEDCAFE: Do you agree with the system that is currently in play – four Board members, two alternate board members and four others?
BJ: Yes, I think I do at the moment. Sitting in on the board is an eye opening experience. It's not run the way I thought it would.
I feel that almost every team owner should at some stage sit in that room and see how difficult some of these decisions are to make and how much discussion goes into making them.
Even though my brother (Kim) had been on the board, I didn't realise quite how the process works. Certainly it works different to the way it works in my head.
The business definitely needs board and I think the structure that we have is OK now.
SPEEDCAFE: Todd Kelly has been elected as an alternate board member. Roland Dane recently said that it was great to see young blood in there. What's your thoughts?
BJ: I think it is fantastic for Todd to be on the board. He's in exactly the same position that I was last year and it's a great way to get someone into the business. As an observer and an alternate member, you've got an opinion, people listen. Todd's young, he has an impressive business and it's great that he is learning the ways of the board.
SPEEDCAFE: The Gold Coast weekend. You had your two cars run into each other. Jason Bright ran into the back of Jason Richards. That's never an ideal situation …
BJ: No, it's not. It's one of our golden rules, like most teams. It is unfortunate but it happened. We dealt with it internally, and hopefully it won't happen again.
When you're in the pressure cooker of racing, sometimes you get yourself in a position where you can't do anything about it, which is quick possibly the case with Brighty …
SPEEDCAFE: There was no penalty for Bright, based on the stewards' rules that when team cars crash, no penalty will be applied – the team can deal with it themselves. Do you agree with that?
BJ: I struggle with that one a little bit, to tell you the truth. We saw that happen with the DJR cars at Townsville. The stewards set a precedent with that, and certainly in this case, I was glad that we didn't get another penalty, because as a team, we had a pretty severe one as it was.
SPEEDCAFE: Beyond that incident, we're still seeing glimpses of good speed from your cars …
BJ: I think we definitely have good speed. We've done a number of races on different sorts of circuits, and you can safely say over the last five events, we've had cars capable of being in the top 10 every weekend.
I'm pretty happy with the pace that we're producing at the moment, and it has been on a number of different types of circuits which is a good sign.
The downside for us is that we get one car in a top 10 position, and the other one has something go wrong with it or we have a DNF. We do have a good turn of speed though, which is really encouraging.