Red Bull confirms no team favourite in Brazil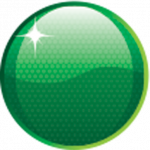 Red Bull Racing will not employ any team favourites in the crucial penultimate round of the Formula One World Championship in Brazil in two weeks.
Team principal Christian Horner has insisted Red Bull will not favour Mark Webber over Sebastian Vettel, despite the Australian's points advantage following Webber and Vettel's horror double DNF in Korea.
Webber currently sits second in the standings, 11 points behind Ferrari's Fernando Alonso, while Vettel is a further 14 adrift of Webber in fourth place. McLaren's Lewis Hamilton is just ahead of Vettel.
Horner says that with 50 points still available, it is too early to be backing one of his chargers.
"We have two fantastic drivers and we will continue to support both equally in line with Red Bull's credible sporting ethos," he said.
"As we saw in Korea it is impossible to predict what will happen with five drivers being so closely in contention. For example, with 10 laps to go Sebastian had moved into the lead of the championship, with Alonso then moving into the lead following our bad luck (ED: Vettel had an engine failure).
"It just goes to show that situations can change very quickly."
Horner says that with every lap in the final two races, the mathematics will change, as will the team's priorities.
"Ultimately as we now approach the end of the championship, the mathematics will speak for themselves," he said.
"I'm certain that both drivers will do everything possible to achieve the best result for the team."
While the driver's championship is still very much in the balance, Red Bull has a strong grip on the constructors' title, leading McLaren by a comfortable (but not insurmountable) 27 points.