Patrizi secures backers for possible V8 future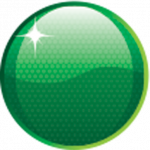 It's been a lean year of racing for Michael Patrizi, but he hasn't sat around doing nothing.
The former full-time V8 driver wants to get back into the V8 Supercars Championship Series and has used his year away to lock in the financial backing that could allow him to fund a ride in the competitive championship next year – but he'll only do it with the right team.
Patrizi, who co-drove with Dean Fiore in the Triple F Racing Falcon at Phillip Island and Bathurst, says that he wants to be in a leading V8 Supercar next year, has no plans to buy a Racing Entitlements Contract and has a great back-up plan if his V8 ambitions come to naught.
"I don't want to do drive for a team where I'll be at the back of the field," Patrizi told Speedcafe.com.au.
THE FINAL RACE OF THE 2023 REPCO SUPERCARS CHAMPIONSHIP ON ONE OF THE WORLD'S BEST STREET CIRCUITS. GO ALL IN AT THE VAILO ADELAIDE 500, CLICK HERE TO BUY TICKETS
"If I can't do it with a top line team then I may as well keep my money and do something else.
"I've worked hard this year, harder than ever. I've worked on all aspects of my game – from fitness to marketing and my technical understanding. I feel more complete now and to be honest, I've hated sitting on the sidelines. I want to be out there racing."
The West Australian driver has already secured a number of sponsors for his 2011 racing conquests, including oil company Sinopec. His backers have given Patrizi an assurance that if he is on the grid, he'll have their assistance.
"I already have very good support lined up," he said.
"I had some people ask me at the Gold Coast if I was going to buy a licence, but I have no interest in owning a V8 Supercar team. I never had and I never will. I'm a race car driver and that's it.
"I like dealing with sponsors, and I've got some terrific support already. Now it's just a matter of finding the right home for us."
Patrizi says that if his V8 plans fall through, he'll look at competing in the new Carrera Cup next year.
"If I can't get the drive that I want in V8 Supercars, then I'll look at Carrera Cup," he said.
"That's something I'm closely looking at. I'd rather go and try and win the Carrera Cup Championship than roll around at the back of the V8 Supercars field.
"Carrera Cup looks like it is going to be a pretty good championship again."