New chief for Ford Australia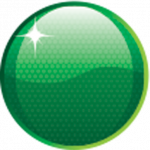 The Ford Motor Company has announced a number of changes to its executive management in the Asia Pacific including current president and CEO of Ford Australia Marin Burela being named president of Changan Ford Mazda Automobile Co Ltd in China.
Robert Graziano, currently chairman and CEO of Ford China, is appointed president and CEO of Ford Australia and New Zealand effective November 1.
The announcements are amongst a series of appointments that will help Ford continue to expand its operations in its Asia Pacific and Africa region.
Burela has been elected by the board of CFMA to succeed the retiring Jeffrey Shen as president and will be responsible for overseeing the joint-venture's continued expansion, which currently includes construction of its third assembly plant and preparations for a second engine plant, both located in Chongqing, China.
In his role as president and CEO of Ford Australia and New Zealand, Burela oversaw profitable growth through significant efforts in improving manufacturing, sales and marketing.  Prior to his role in Australia, he held a series of senior positions in North America and Europe, including global small car vehicle line director, leading the development of Ford's small car product portfolio, including the new global Ford Fiesta.
During the 2010 V8 Supercar season, Burela has been highly visible at race meetings and a vocal advocate for the Ford Racing program.
Robert Graziano will succeed Burela as president and CEO of Ford Australia and New Zealand, leading the continued expansion of Ford's model line-up in Australia and the market launch of the all new Ford Ranger pickup truck, one of the most important new products of the global One Ford plan.
Prior to his current role as chairman and CEO of Ford China, Graziano held a series of leadership positions in the Americas, Asia and Africa.  He developed Ford China's expansion plans, overseeing investments of $1.3 billion during the past 12 months alone, while expanding the dealer network and achieving record growth in sales volume and profits. Under his direction, Ford China has become recognized for its leadership in environmental sustainability.
"Bob and Marin are excellent leaders who have unique skill-sets well-suited for the future requirements in Australia and at our joint venture in China," said Joe Hinrichs, president of Ford's Asia Pacific and Africa.
"We are proud to foster a culture of continuous improvement that provides opportunities for new and interesting challenges to help our managers grow and develop at every level."
Ford expects 70 percent of its growth in the next 10 years to come from its Asia Pacific and Africa region, with a majority coming from China.
Ford's Asia Pacific and Africa region encompasses markets on three continents, including Australia, China, India, Thailand and South Africa.  Industry sales in the region are expected to increase from 16 million units in 2009, to an estimated 35 million units by 2018.
Ford has invested US $4 billion since 2006 in the region and employs more than 25,000 people.