Molly Taylor aims to emulate hero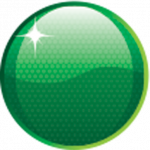 22-year-old Australian international rally driver Molly Taylor wants to be the next Michele Mouton and win a World Championship event and contest for a driver's title.
The French driver won the 1981 San Remo Rally in Italy – the first and only time a female has won as a driver at the top level of the sport.
Speaking with David Evans of AUTOSPORT.com, the winner of one of six spots in the Pirelli Star Driver Shootout Molly Taylor says she is determined to follow in the footsteps Mouton.
"The Pirelli Star Driver shoot-out was the first time I'd met her," said Taylor.
"And to meet somebody you have idolised is just surreal. To have somebody like Michele watch what you are doing and to believe in you enough to select you for the programme it's more than I ever expected!
"What Michele did was phenomenal. I think she's a hero to people because of what she did and the era in which she did it – not just because she's a woman."
As a member of next year's Pirelli Star Driver scheme, Taylor will contest six WRC rounds in a Ford Fiesta R2.
Mouton was part of the panel who selected Taylor and the Frenchwoman was adamant there was no preferential treatment.
"We don't have a woman in the Pirelli Star Driver just to have woman," said Mouton.
"Molly is there because she deserves to be there. I'm not going to push to have woman for the sake of it, that was never how it was for me. We are competitors, that's the first thing and the only thing."
For the full AUTOSPORT.com article click here.