Alonso: Red Bull is still the favourites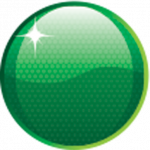 Ferrari's Fernando Alonso believes that Red Bull Racing is still the favourites for this year's Formula One world title, despite the fact that he took the lead in the last round at Korea.
The Spaniard says that his victory and Red Bull's double DNF at the new circuit hasn't assured him of winning the title, but has gauranteed that he'll be in with a chance at the season finale at Abu Dhabi.
Alonso hit the top of the drivers' championship after winning the Korean Grand Prix last weekend. He now leads the title on 231 points from Mark Webber (220), Lewis Hamilton (210) and Sebastian Vettel (206).
What this means is that 25 points – the same points allocated for victory – separates the leading four.
Looking at the mathematics, if Alonso wins the penultimate round in Brazil and Webber finishes lower than fifth, Alonso will take the title.
Alonso said that the main point from Korea is that come Abu Dhabi, he'll be in with a chance.
"The odds remain in favour of Red Bull," the Ferrari star told El Pais newspaper.
"In Korea, I have only guaranteed to be fighting in Abu Dhabi in the last race of the season."
Alonso said to remain at the pointy end of the championship, he needs Ferrari to find more speed from his car to challenge Red Bull.
"Red Bull showed us again in Korea that they are stronger than us, and that will be the same in Brazil and Abu Dhabi as well," he said.
"So what we need is another small step forward to be competitive. We must be on the podium. If someone beats us now, congratulations – winning or losing will depend on who is faster, on reliability and on luck."