Rookie takes debut V8 Utes victory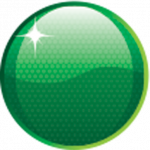 New Zealander Chris Pither may have won last weekend's Yokohama V8 Utes round, but it was rookie driver Rhys McNally who stole the headlines at the Armor All Gold Coast 600.
The young West Australian won the second race of the weekend, giving him his first win in the competitive class.
"I'm just wrapped with my weekend, I've always wanted to pull off a win and to actually do it feels amazing," McNally said.
"We had a few crew at the Gold Coast from NRW and it's great to have such a great weekend for them. Without their support I wouldn't be here. I can't wait to get to Sydney."
Pither won the first race on Saturday before McNally won Race 2 and series leader Grant Johnson took out Race 3. Pither was deemed the overall winner.
Johnson's race win and second overall for the round extended his series lead to 86 points over Jack Elsegood.
With just one round of the series remaining at the Sydney Telstra 500, Johnson is in the best position to win his second title, adding to his success in 2007.
Victory in the final race came after Pither made a slight mistake, allowing Johnson through to the lead and a probable series win.
"I waited for Pither to make a mistake and I took my chance," he said.
"I'm happy to put more points on the board, which is my main objective at the moment, I happy with second for the round."
Nulon Oil driver David Sieders drove well to claim third for the round while reigning champion Elsegood was fourth.
The V8 Utes will be back on track at the Sydney Telstra 500 for Round 8 of the 2010 Yokohama V8 Ute Racing Series – protected by Armor All in 2-4 December.
| | | |
| --- | --- | --- |
| Pos | Name | Points |
| 1 | Grant Johnson | 852 |
| 2 | Jack Elsegood | 766 |
| 3 | Andrew Fisher | 734 |
| 4 | David Sieders | 730 |
| 5 | Chris Pither | 685 |
| 6 | Gary MacDonald | 610 |
| 7 | Gary Baxter | 602 |
| 8 | Jeremy Gray | 568 |
| 9 | Kim Jane | 520 |
| 10 | Rhys McNally | 516 |
| 11 | Ben Dunn | 499 |
| 12 | Gary Carson | 488 |
| 13 | Craig Dontas | 464 |
| 14 | Charlie Kovacs | 431 |
| 15 | Ryal Harris | 418 |
| 16 | Charles O\'Brien | 402 |
| 17 | Ben Kavich | 357 |
| 18 | Brad Patton | 351 |
| 19 | Nandi Kiss | 320 |
| 20 | Scott Jennings | 308 |
| 21 | Robert Jarvis | 301 |
| 22 | Peter Burnitt | 301 |
| 23 | George Elliot | 286 |
| 24 | Steve Hodges | 277 |
| 25 | Paul Williams | 257 |
| 26 | Jason Gomersall | 241 |
| 27 | Greg Willis | 215 |
| 28 | Warren Millett | 194 |
| 29 | Yanis Derums | 154 |
| 30 | Steve McFadden | 135 |
| 31 | Kurt Wimmer | 106 |
| 32 | Rohan Barry | 90 |
| 33 | Adam Bressington | 74 |
| 34 | Noel Edge | 70 |
| 35 | Rick Gill | 69 |
| 36 | Tim Blanchard | 66 |
| 37 | Allan Letcher | 48 |
| 38 | Graham Edwards | 45 |
| 39 | Denis Cribbin | 39 |
| 40 | James Brock | 34 |
| 41 | Colin Dunn | 33 |
| 42 | Lauren Gray | 30 |
| 43 | Layton Crambrook | 27 |
| 44 | Brendon Tucker | 25 |
| 45 | Grant Lubdey | 21 |
| 46 | Pedro Marusic | 19 |
| 47 | Andrew Schultz | 17 |
| 48 | Paul Morris | 13 |