Sebastien Loeb wins in Spain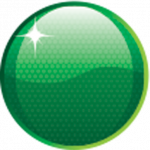 Newly-crowned seven-time World Rally Champion Sebastien Loeb clocked up his 61st WRC career victory with a start to finish win at the Rally de Espana.
During the final afternoon, Loeb set a fifth-fastest time on SS15 and a sixth-quickest time on SS16: a sign of just how much he had backed off in order to secure a solid finish.
In the end he had an untroubled run to the top step of the podium, claiming victory by 35.3 seconds over Petter Solberg. Loeb also sealed a remarkable record for the Citroen C4 WRC, which will retire from service at the end of this year having never been beaten on asphalt throughout its four-year career.
"It was another very good result for us in Spain and I'm very happy," said Loeb.
"We had no pressure for the championship on this event, so we were just able to drive as we wanted. We pushed hard on the gravel on Friday and from then it was a little bit easier to control the advantage."
The real fight was behind him, with a tense battle between Dani Sordo and Petter Solberg for second place throughout the final day. Solberg was quickest through the last stage, beating Sordo by just 0.7s, to claim the runner-up spot by 5.8s at the finish.
"I went really sideways on the final stage: maybe too much," said Solberg.
"I wasn't sure if I could do it. This means so much to me to beat the factory cars because our car really isn't the same."
Sordo soon put the disappointment of being beaten on home territory behind him, having fought his way back from sixth place at one point to the podium.
"I think I was trying a bit too much," said Sordo.
"But today has been a really nice day. I'm very grateful to all the spectators: I got a lot of support and so this third place is for everyone who came out to watch."
Jari-Matti Latvala set exactly the same time as Sordo on the short final stage but ended up nearly 40 seconds behind his Spanish rival in fourth. Having fought for a podium place for most of the rally, the Finn was pleased with his continuing progress on asphalt.
"I'm finally finding the relaxed feeling that I need on asphalt," said the Ford driver.
"Since I drove at the Nurburgring 24 Hours earlier this year I've felt a lot more confident on sealed surfaces."
Latvala finished more than five minutes ahead of his team mate Mikko Hirvonen, who lost time with turbo pipe problems yesterday. Hirvonen had a clean run through the final day, but is already looking to the future and Rally Great Britain.
"We've got to try and win there," said Hirvonen.
"This year hasn't always gone the way we wanted it to, so a win in Britain would be the best way to end it."
Sebastien Ogier achieved his goal of claiming 10th and the final drivers' point just behind the Monster World Rally Team's Ken Block who collected the first WRC points of his career.
The 2010 season closes with Rally Great Britain which is based in Cardiff on 11 – 14 November.
Final Results : Rally De Espana
| | | | |
| --- | --- | --- | --- |
| 1 | Sebastien Loeb | Citroen C4 WRC | 3:32:59.7 |
| 2 | Petter Solberg | Citroen C4 WRC | +0:35.3 |
| 3 | Dani Sordo | Citroen C4 WRC | +0:41.1 |
| 4 | Jari-Matti Latvala | Ford Focus RS WRC | +1:19.5 |
| 5 | Mikko Hirvonen | Ford Focus RS WRC | +6:32.9 |
| 6 | Matthew Wilson | Ford Focus RS WRC | +8:17.6 |
| 7 | Khalid Al Qassimi | Ford Focus RS WRC | +13:05.7 |
| 8 | Henning Solberg | Ford Fiesta S2000 | +13:11.2 |
| 9 | Ken Block | Ford Focus RS WRC | +16:01.2 |
| 10 | Sebastien Ogier | Citroen C4 WRC | +17:234.1 |
WRC Drivers standings after 12 of 13 rounds
| | | |
| --- | --- | --- |
| 1. | Sebastien Loeb | 251 |
| 2. | Sebastien Ogier | 167 |
| 3. | Jari-Matti Latvala | 156 |
| 4. | Petter Solberg | 151 |
| 5. | Dani Sordo | 140 |
| 6. | Mikko Hirvonen | 114 |
WRC Manufacturers standings after 12 of 13 rounds
| | | |
| --- | --- | --- |
| 1. | Citroen Total | 431 |
| 2. | BP Ford Abu Dhabi | 304 |
| 3. | Citroen Junior | 199 |
| 4. | Stobart M-Sport Ford | 158 |
| 5. | Munchi's Ford | 58 |