FPR turns around horror to lock out front row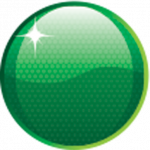 Ford Performance Racing has turned around its disaster day on the Gold Coast yesterday to lock out the front row of the grid for today's final V8 Supercars race at the Armor All Gold Coast 600.
Mark Winterbottom/Luke Youlden's Orrcon Steel FPR Falcon FG will start from pole for Race 20 of the V8 Championship Series, edging out team-mate Steve Richards/Will Power in the Dunlop Super Dealers entry.
The third FPR-prepared car of Paul Dumbrell/Jacques Villeneuve will start from eighth.
After a horror race yesterday when all three FPR Falcons were eliminated in the opening four corners, Winterbottom told Speedcafe.com.au that his title chances were over. CLICK HERE for that story.
THE FINAL RACE OF THE 2023 REPCO SUPERCARS CHAMPIONSHIP ON ONE OF THE WORLD'S BEST STREET CIRCUITS. GO ALL IN AT THE VAILO ADELAIDE 500, CLICK HERE TO BUY TICKETS
Will his pole position for today's race change the game again?
Championship leader James Courtney (Jim Beam Racing) scored the third fastest time ahead of Jamie Whincup/Steve Owen (TeamVodafone), Jason Bright/Alain Menu (Trading Post Racing), Shane van Gisbergen/John McIntyre (SP Tools Racing), Lee Holdsworth/Greg Ritter (Fujitsu/GRM), Dumbrell (The Bottle-O Racing), Jason Richards/Andrew Jones (Team BOC) and Rick Kelly/Owen Kelly (Jack Daniel's Racing).
Yesterday's race winner Garth Tander collected the wall at turn three, damaging the left hand side of his Toll Holden Racing Team Commodore. The car completed just seven laps and will start the race from 15th place.
Gulf Western Oils Racing's Scott Pruett caused a red flag period when he rested the Commodore VE against the wall, but with no serious damage.
The race will start at 1335.
| | | | | |
| --- | --- | --- | --- | --- |
| 1 | 5 | Mark Winterbottom | Ford Falcon FG | 1:12.0389* |
| 2 | 6 | Steven Richards | Ford Falcon FG | 1:12.3944 |
| 3 | 18 | James Courtney | Ford Falcon FG | 1:12.4122 |
| 4 | 1 | Jamie Whincup | Holden Commodore VE | 1:12.4846 |
| 5 | 14 | Jason Bright | Holden Commodore VE | 1:12.5381 |
| 6 | 9 | Shane Van Gisbergen | Ford Falcon FG | 1:12.5608 |
| 7 | 33 | Lee Holdsworth | Holden Commodore VE | 1:12.5680 |
| 8 | 55 | Paul Dumbrell | Ford Falcon FG | 1:12.5869 |
| 9 | 8 | Jason Richards | Holden Commodore VE | 1:12.5888 |
| 10 | 15 | Rick Kelly | Holden Commodore VE | 1:12.7159 |
| 11 | 888 | Craig Lowndes | Holden Commodore VE | 1:12.7633 |
| 12 | 17 | Steven Johnson | Ford Falcon FG | 1:12.7989 |
| 13 | 51 | Greg Murphy | Holden Commodore VE | 1:12.8713 |
| 14 | 34 | Michael Caruso | Holden Commodore VE | 1:12.8845 |
| 15 | 2 | Garth Tander | Holden Commodore VE | 1:12.9575 |
| 16 | 7 | Todd Kelly | Holden Commodore VE | 1:12.9736 |
| 17 | 4 | Alex Davison | Ford Falcon FG | 1:12.9858 |
| 18 | 3 | Tony D'Alberto | Holden Commodore VE | 1:12.9926 |
| 19 | 19 | Jonathon Webb | Ford Falcon FG | 1:13.0249 |
| 20 | 10 | Andrew Thompson | Holden Commodore VE | 1:13.0873 |
| 21 | 22 | Will Davison | Holden Commodore VE | 1:13.1018 |
| 22 | 11 | Jason Bargwanna | Holden Commodore VE | 1:13.1477 |
| 23 | 47 | Tim Slade | Ford Falcon FG | 1:13.2287 |
| 24 | 24 | F.Coulthard/D.Reynolds | Holden Commodore VE | 1:13.2389 |
| 25 | 39 | Russell Ingall | Holden Commodore VE | 1:13.2447 |
| 26 | 21 | Karl Reindler | Holden Commodore VE | 1:13.5509 |
| 27 | 12 | Dean Fiore | Ford Falcon FG | 1:13.6985 |
| 28 | 16 | Tony Ricciardello | Holden Commodore VE | 1:14.5809 |
| 29 | 30 | Scott Pruett | Holden Commodore VE | 1:14.6728 |