Alonso wins in Korea as Red Bull crumbles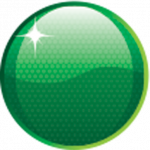 The Formula 1 World Championship has been turned on its head by a dramatic Korean Grand Prix, with Ferrari's Fernando Alonso taking the race win and championship lead.
After the first 17 laps were held under Safety Car due to extreme wet weather, it took just two laps for the drama to begin.
Erstwhile championship leader Mark Webber lost control of his Red Bull while running in second place behind team-mate Sebastian Vettel. Webber's car was then collected by Nico Rosberg's Mercedes, putting both drivers out on the spot.
Vettel then looked set to take the race win and championship lead, before his Renault engine failed with just nine laps to go.
Lewis Hamilton ended the race second, having past Alonso during the pitstops, before losing out to the Spaniard on Lap 35 when he made a mistake at Turn 1.
Felipe Massa (Ferrari) took third, ahead of Michael Schumacher (Mercedes) and Robert Kubica (Renault).
Tonio Liuzzi (Force India), Rubens Barrichello (Williams), Kamui Kobayashi (BMW Sauber), Nick Heidfeld (BMW Sauber) and Nico Hulkenberg (Williams).
Title contender Jenson Button had a frustrating daym which included a spin on his way to 12th place and no points for the McLaren driver.
| | | | | | |
| --- | --- | --- | --- | --- | --- |
| Pos | Driver | Team | Laps | Time/Retired | Grid |
| 1 | Fernando Alonso | Ferrari | 55 | Winner | 3 |
| 2 | Lewis Hamilton | McLaren-Mercedes | 55 | +14.9 secs | 4 |
| 3 | Felipe Massa | Ferrari | 55 | +30.8 secs | 6 |
| 4 | Michael Schumacher | Mercedes GP | 55 | +39.6 secs | 9 |
| 5 | Robert Kubica | Renault | 55 | +47.7 secs | 8 |
| 6 | Vitantonio Liuzzi | Force India-Mercedes | 55 | +53.5 secs | 17 |
| 7 | Rubens Barrichello | Williams-Cosworth | 55 | +69.2 secs | 10 |
| 8 | Kamui Kobayashi | BMW Sauber-Ferrari | 55 | +77.8 secs | 12 |
| 9 | Nick Heidfeld | BMW Sauber-Ferrari | 55 | +80.1 secs | 13 |
| 10 | Nico Hulkenberg | Williams-Cosworth | 55 | +80.8 secs | 11 |
| 11 | Jaime Alguersuari | STR-Ferrari | 55 | +84.1 secs | 15 |
| 12 | Jenson Button | McLaren-Mercedes | 55 | +89.9 secs | 7 |
| 13 | Heikki Kovalainen | Lotus-Cosworth | 54 | +1 Lap | 21 |
| 14 | Bruno Senna | HRT-Cosworth | 53 | +2 Laps | 24 |
| 15 | Sakon Yamamoto | HRT-Cosworth | 53 | +2 Laps | 23 |
| Ret | Adrian Sutil | Force India-Mercedes | 46 | +9 Laps | 14 |
| Ret | Sebastian Vettel | RBR-Renault | 45 | +10 Laps | 1 |
| Ret | Vitaly Petrov | Renault | 39 | +16 Laps | 20 |
| Ret | Timo Glock | Virgin-Cosworth | 31 | +24 Laps | 19 |
| Ret | Sebastien Buemi | STR-Ferrari | 30 | +25 Laps | 16 |
| Ret | Lucas di Grassi | Virgin-Cosworth | 25 | +30 Laps | 22 |
| Ret | Jarno Trulli | Lotus-Cosworth | 25 | +30 Laps | 18 |
| Ret | Mark Webber | RBR-Renault | 18 | +37 Laps | 2 |
| Ret | Nico Rosberg | Mercedes GP | 18 | +37 Laps | 5 |
Championship points
| | | | |
| --- | --- | --- | --- |
| Pos | Driver | Team | Points |
| 1 | Fernando Alonso | Ferrari | 231 |
| 2 | Mark Webber | RBR-Renault | 220 |
| 3 | Lewis Hamilton | McLaren-Mercedes | 210 |
| 4 | Sebastian Vettel | RBR-Renault | 206 |
| 5 | Jenson Button | McLaren-Mercedes | 189 |
| 6 | Felipe Massa | Ferrari | 143 |
| 7 | Robert Kubica | Renault | 124 |
| 8 | Nico Rosberg | Mercedes GP | 122 |
| 9 | Michael Schumacher | Mercedes GP | 66 |
| 10 | Rubens Barrichello | Williams-Cosworth | 47 |
| 11 | Adrian Sutil | Force India-Mercedes | 47 |
| 12 | Kamui Kobayashi | BMW Sauber-Ferrari | 31 |
| 13 | Vitantonio Liuzzi | Force India-Mercedes | 21 |
| 14 | Vitaly Petrov | Renault | 19 |
| 15 | Nico Hulkenberg | Williams-Cosworth | 18 |
| 16 | Sebastien Buemi | STR-Ferrari | 8 |
| 17 | Pedro de la Rosa | BMW Sauber-Ferrari | 6 |
| 18 | Nick Heidfeld | BMW Sauber-Ferrari | 6 |
| 19 | Jaime Alguersuari | STR-Ferrari | 3 |
| 20 | Heikki Kovalainen | Lotus-Cosworth | 0 |
| 21 | Jarno Trulli | Lotus-Cosworth | 0 |
| 22 | Karun Chandhok | HRT-Cosworth | 0 |
| 23 | Bruno Senna | HRT-Cosworth | 0 |
| 24 | Lucas di Grassi | Virgin-Cosworth | 0 |
| 25 | Timo Glock | Virgin-Cosworth | 0 |
| 26 | Sakon Yamamoto | HRT-Cosworth | 0 |