Shannons Nationals on the line at Sandown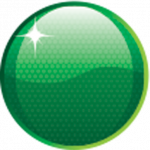 While the Formula 3 Australian Drivers Championship headlines this weekend's final round of the Shannons Nationals, the Australian Saloon Car Series is also on the line.
Sandown Raceway will see 27 Saloon Cars on the starting grid, with series contenders Tim Rowse, Simon Tabinor and Shawn Jamieson separated by 107 points heading into the weekend.
With 120 points up for grabs, all three remain in contention.
"It's been a great year of racing, and the plan this weekend is to play it safe," Tim Rowse said.
"Between Jammo and myself it's been very close all year long, but there have been a few times when I've had to put the championship first before trying to make a move.
"It's a shame that Simon had dramas at Eastern Creek, and Jammo didn't score any points at Morgan Park.
"But then again, I've had to battle through some tough times too – Winton and Eastern Creek didn't go to plan.
"It's so close at the front – I just don't want to make any unnecessary risks."
Other drivers worth keeping an eye on at Sandown include Sam Milton, Brad Piggott, and former V8 Supercar driver Ryan McLeod.
Jamieson topped the timesheets during today's practice sessions.
The Shannons V8 Touring Car National Series may have been wrapped up at the recent Eastern Creek round in the favour of Tony Evangelou, but there is still plenty to race for at Sandown this weekend.
Chris Smerdon enters the round second in the points standings, only 19 points clear of Terry Wyhoon, with the Falcon pilots guaranteed to turn on a show.
"This class really has continued to get better and better as the year has gone on," Tony Evangelou said.
"At the front there have been guys like Sam Walter, Scott Loadsman, Terry Wyhoon and Chris Smerdon, so the competition is tough.
"Even John Vergotis had great pace at Eastern Creek.
"Scott's car is the car that Steve Owen raced, so the level of drivers and the equipment is right up there."
Smerdon was the fastest overall for the day, but Wyhoon came through to claim a quick time in the closing seconds of the final practice session.
Sandown presents the biggest turnout of classes at a Shannon Nationals round for 2010, with seven nationally touring classes in attendance.
The Formula 3 Australian Drivers Championship is set for a thrilling conclusion, with only 12 points separating Britton Ben Barker, New Zealander Mitch Evans and Australian Tom Tweedie.
Evans topped combined practice times from Barker, former champion Adam Macrow, and Tom Tweedie.
Macrow was the quickest in the first session, but ended the second outing against the turn three Armco, with the damage repairable for Saturday's qualifying session.
The Australian Manufacturers Championship will be decided over a pair of one-hour long races.
Friday practice proved to be a Team Mitsubishi Ralliart Australia white wash, with Stuart Kostera fastest from team mate Inky Tulloch, with the championship leading BMW 335i of Garry Holt and Peter O'Donnell third.
The Porsche GT3 Cup Challenge presented by Mission Foods saw an upset to normal proceedings in practice one, when series leader Matt Kingsley crashed at Dandenong Road Corner.
Fortunately the damage was repaired by the afternoon session, in which the Queenslander set the quickest time, ahead of Kane Rose and Steven Kepper.
The battle in the Kerrick Sports Sedan Series will be on in earnest, with championship challenger Darren Hossack topping all three practices sessions ahead of rival James Sera.
The one and only class not to hit the 3.1km long Sandown Raceway today was the Commodore Cup National Series, which has a condensed two-day program.