Driver changes loom as GC600's crucial factor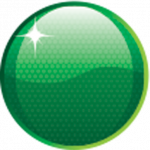 The Armor All Gold Coast 600 may not be decided by the speed of the co-drivers on track, but rather their speed in the pit lane.
With many of the international drivers not required to complete driver changes in their regular racing categories, the pressure will be on during this weekend's twin 300km races.
Each race will see two pit stops per car, with approximately one and a quarter tanks of fuel needing to be taken onboard during the race in order to complete the distance.
That means the total stationary time in the pits will not necessarily be governed by fuel – as is the case at Phillip Island and Bathurst – but rather by the speed of the driver changes.
THE FINAL RACE OF THE 2023 REPCO SUPERCARS CHAMPIONSHIP ON ONE OF THE WORLD'S BEST STREET CIRCUITS. GO ALL IN AT THE VAILO ADELAIDE 500, CLICK HERE TO BUY TICKETS
Ford Performance Racing's renowned technical guru Campbell Little believes that the driver changes will be the determining factor in the race results.
"The international drivers can afford to be a second a lap slower and not lose too many places, but (lose) 10 or 15 seconds in the pits and you're going to lose a lot of places," Little told Speedcafe.com.au.
"They're just not used to it (driver changes). It takes a long time to get our normal co-drivers up to speed. So technically that's the big issue – getting them comfortable (with the driver changes)."
Th timing of the stops is also likely to play a key role in the event's outcome, with teams trying to fit the 31 lap minimum for their co-drivers within each 102 lap race.
The co-drivers must either start or finish the race, if teams are to avoid making two time-consuming driver changes.
"I wouldn't be surprised to see a lot of the international drivers starting the races," said Little.
"The simple reasons is that it means one driver change instead of two, and also you can leave the other driver in for the end of the race. So if they're looking forward to Safety Cars…
"But you're a brave person doing that, with a standing start and all the rest of the stuff. So it might depend on what you've got.
"The other option is, because typically it's been a race for track position due to how hard it is to overtake, you could get a gain out of putting your good driver in and blazing, and trying to get track position early."
While many teams spent much of Wednesday's rainy Queensland Raceway test practicing driver changes, one international not concerned by the procedure is Patrick Long.
The American, who will drive with Michael Caruso in the #34 Fujitsu Racing Commodore VE, competes only in multi-driver races in the American Le Mans Series, and sees his experience as a handy edge over his rivals.
"I think that is an advantage," he said.
"Places like Long Beach, where we're only taking onboard 15 seconds of fuel in a pitstop, we have to do driver changes in the same time that we'll have to do them here in this championship.
"So I feel like that's the least of my concerns. But we did emphasise that at Queensland Raceway – we spent more time doing outs and ins, practicing coming down pit lane, stopping, doing the driver changes.
"We spent three quarters of our time at the track really getting down to business on that side, so I"m pretty comfortable."
Qualifying for for Race 19 of the V8 Supercars Championship Series starts at 9.35am.
Below is a video from SpeedTV after yesterday's practice session.
Scott Dixon Report from Marshall Pruett on Vimeo.