Another Brabham on track in Australia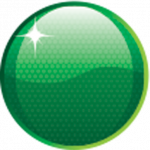 Brabham, who races in the Junior Max category with Project One Racing, spent some time with leading Australian karter Damian Ward from Pacific Kartsport to check out the Ipswich circuit.
While he has been to Australia on several occasions over the past few years visiting family this is the first time that 16 year-old has had the opportunity to get behind the wheel of a kart on an Australian circuit.
"It was great to get out on a different track and do some laps," said Brabham.
"I owe a big thank you to Jon Targett for organising everything and to Damian Ward for letting me drive his kart and giving me some useful tips during the day".
Like his grandfather, famous father and uncles, along with cousin Matthew, Sam is looking to forge a career in motor racing and will next year be competing in the English Super One National Championship as the next step in his flourishing career.
While his famous father, David, was preparing for this weekend's Armor All Gold Coast 600 Sam Brabham took to the Ipswich Kart circuit in Queensland on Thursday.