Ambrose qualifies second amidst 2011 cloud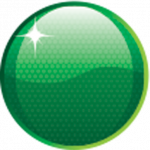 Marcos Ambrose has qualified second for this weekend's Sprint Cup Series race at Martinsville – amidst a storm of rumours over his 2011 program.
Championship contender Denny Hamlin edged out Ambrose by 0.015mph to take the top spot away from the Australian, who had earlier emerged undamaged from a spin in practice.
Off-track, much of Ambrose's attention has been focussed on the fortunes of his 2011 team Richard Petty Motorsports.
The iconic team have had a troubled week, with lead driver Kasey Kahne leaving his position in the #9 car effective immediately – in a move described by Kahne as a "mutual release".
While RPM had planned on trimming its program from four cars to two next season, reports are now circling that the team owes money to its engine supplier Roush Yates Racing Engines.
Speculation that RPM may fold as early as next week has been denied by the team, although RPM majority owner George Gillett is believed to have been dissapointed with the price he received during the recent sale of the Liverpool Football Club – the proceeds of which had been set aside for RPM.
Speaking to nascar.com, Ambrose admitted he was aware of the situation before he signed on with RPM,
"I'm not the sharpest tool in the shed, but I knew what was happening and I knew the risks I was taking when I signed on knowing the exposure, I guess, from the impending Liverpool sale and the consequences whichever way it went," he said.
"So I was aware of it. I knew the risks. It's not like I jumped in naively. I understood the risks. It is what it is today. I hope they get it all worked out and I look forward to being part of their program in 2011."
Ambrose also said that he has been in constant contact with RPM since signing with them, and is prepared to honour is contract assuming the team still exists.
"At this stage, as we stand here today, I've told everybody over at RPM that as long as the boat's floating, I'm standing on it with them," he said.
"I'm fully committed to them. As soon as they tell me the boat has sunk, then I'll try to jump off and swim ashore."