Tony Longhurst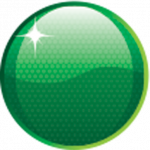 There is not a lot that Tony Longhurst has not achieved when it comes to motorsport. Longhurst was a successful driver, he ran his own V8 Supercar team and he was a water skiing champion!
Yes, prior to motorsport Longhurst used to hit the water and was an Australian Champion.
"Before motor racing, in my teens and early 20's I water skied," Tony Longhurst explained to Speedcafe.com.au
"I did the bridge to bridge water skiing race and held the Australian water skiing speed record for quite a while.
"I still hold the fourth fastest time ever. I was young and fearless back then."
With five AMSCAR Championship titles to his name, Longhurst's highest profile wins include victory at Bathurst in 1988 and again in 2001. His 1988 Bathurst win was in the now-famous Benson & Hedges Ford Sierra with Thomas Mezera (CLICK HERE for Mezera's 'Where are they Now?') and in 2001 he won with Mark Skaife by his side.
Adding to this a Bathurst 12 Hour win last year and several other class wins in the February enduro event, Longhurst has many happy memories at Mount Panorama.
"My first Bathurst win was the most memorable because it was my first win, but then I thought I was going to win another dozen, so the second one was special because I hadn't won another since," laughed Longhurst.
"Every Bathurst is special; it's a special event, it's difficult to win, they are both as important as each other."
Longhurst's racing career goes back to the early 1980s. A fierce competitor, his first serious career championship win was in the 1984 Alfasud series.
The following year his successful Touring Car championship career was in full swing. Between 1986 and 2002 he was inside the top 10 on the final championship table a staggering 11 times. His best finish came in 1991 and 1992 when he finished third.
Longhurst drove BMWs, Fords and Holdens. His early career saw him racing predominantly BMWs, he then switching to Fords and in the last several years of his career he was linked to Holden teams, in particular HRT.
With all of his touring car success, Longhurst competed in, and won, the 1994 Australian Super Touring Car Championship. He won this racing a BMW while he ran a Holden in the Touring Car Championship that same year.
"Doing two championships meant that I was racing nearly every weekend, it was definitely full on," said Longhurst.
"I also won the BMW driver of the year championship, it was very hectic, but it was good.
"The level of competition in the Super Touring Car Championship wasn't as intense as the V8s, but we had a superior car. Any title you win is always good, that's what motorsport is all about.
"My favourite memory, though, comes from Bathurst qualifying in 1992.
"I did a really amazing lap, it was one lap in my life that I remember that I could not have done any better, it was an exceptional lap.
"Every time you do a lap you look back and say I could have pushed a bit harder here, I could have done better there. I gave 100% of my ability, I was very focused.
Longhurst ran his own successful team, but sold his license to Stone Brothers Racing in 2000. He moved with the license and came 10th in the championship. Leading Bathurst that year with only 11 laps to go, Longhurst was about to add to his tally of Bathurst wins, until disaster struck. His retirement ranks as one of his biggest career disappointments.
"It (Bathurst) was one of those things," said Longhurst.
"It was a very difficult race, I was on slick tyres, (Adam) Macrow was on wets, he moved over to the left, and I thought 'that's great he's left me some room'.
"As I went to go through he's closed the door, I hit him and the wall at the same time, there was no were to go, it was shattering, but I came back next year and won it, so that was alright."
After the 2000 season he raced for Rod Nash and John Briggs as a full time driver, but with his racing career winding down he was soon to become a 'for hire' endurance racing specialist. He misses racing and if he had his way, he'd still be racing now.
"I'd like to be racing now, it's very frustrating," said Longhurst.
"I struggle with not racing and still feel like I could do a good job, I say that with Johnny Bowe out of a drive, (Glenn) Seton is out of drive, Skaifey (Mark Skaife) is gone, none of the guys that I raced with are around.
"We're obviously all too old. I still feel like I can race and I feel like I can do a good job, but you know it's the changing of the guard, that's what happens.
"That's the bad thing with sport; young people come into it and stuff it for everyone else (he laughed).
In 2005 Longhurst bought a half-share in Team Dynamik, in which he owned the racing licenses. It was a tough time for the Gold Coaster, a time that he does not look back on with any fondness.
"I should have known better," said Longhurst.
"They were in strife and I tried to help. Best not say anything further.
"I had both licenses, I sold them to Rod Nash and he kicked one off to Paul Morris, it left a very bad taste in my mouth because that was the end of my involvement in V8s."
Longhurst hasn't been to a V8 round since his retirement from racing but his drought comes to an end this weekend when he jumps back into his famous 1988 Bathurst winning Ford Sierra in the Pirtek Australian Legends race.
"I'm looking forward it, it'll be good to catch up with a few of the guys and see how good or bad the Sierra feels," said Longhurst.
"It feels like a lifetime ago since I drove one of those cars, I say it feels like a lifetime but in feels like only yesterday as well, it'll be interesting to get back into the car and give it a run.
"The legends race is a great concept and really adds to the Gold Coast event, I'm looking forward to it."
After the weekend comes to an end, Longhurst returns to his normal life. Retired, his days are filled with travelling, boating and other forms of water sports.
"I'm now into kite boarding," said Longhurst.
"I do a lot of surfing and travelling, fishing and boating.
"I'm just trying to get over the frustrations of not racing."
Longhurst will join his fellow racing greats, drivers like Dick Johnson, Allan Moffat, Glenn Seton and Kevin Bartlett, in this weekend's Pirtek Australian Legends Race at the Armor All Gold Coast 600 (CLICK HERE to read Thursday's news story).
See below for Longhurst's top 10 shootout lap from 1992