Speedcafe.com.au celebrates first birthday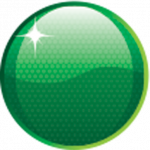 Speedcafe.com.au celebrates its first birthday today ahead of a big weekend in Australian and international motorsport action.
To celebrate the site's first year, Speedcafe has unveiled a special backdrop that will be visible over the coming days.
In its first year, Speedcafe has become the first stop all motor racing fan's 'daily fix' of local and overseas racing news, opinion and race coverage.
Founding Speedcafe.com.au News Editor Grant Rowley says that he is truly proud of the results that the site has been able to achieve in its first season.
"One year ago, the Australian public did not have a genuine, professional daily motor racing website. One year on, it's hard to imagine life without it," he said.
"Speedcafe filled a huge void in the market, and I have to say, the response we still get today makes all of the hard work worthwhile.
"I'm proud to be involved with the project and want to thank all of our contributors and photographers for their dedication."
With six Platinum Partners signed up for 2011, Speedcafe will soon announce new partners that will join our loyal list.
Speedcafe is not possible without our Platinum Partners – IRWIN Tools, Orrcon Steel, Vodafone, Castrol EDGE, Pirtek and Jack Daniel's.
This weekend, Speedcafe will cover motor racing from all corners of the globe, including the Armor All Gold Coast 600, Shannons Nationals action from Sandown International Motor Raceway and the inaugural Korean Grand Prix.
From all at the Speedcafe.com.au, we thank the great support that we've received and we look forward to continuing to provide the very best and most accurate coverage of motor racing from home and abroad.