F3 Title Fight countdown: Ben Barker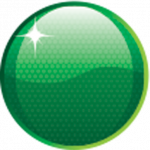 Ahead of this weekend's Australian Formula 3 title decider at Sandown Raceway, Speedcafe.com.au will talk to the three title contenders as they prepare to fight for one of Australia's most prestigious racing awards – The Gold Star. In the final of this series, today we talk to series leader Ben Barker.
Formula 3 Australian Drivers Championship leader Ben Barker says win or lose, he will have given 'his all' in this weekends' title fight with Mitch Evans and Tom Tweedie.
Barker, who leads Evans by eight points and Tweedie by twelve, is the form driver in the championship at present having won the last three consecutive rounds.
After a rough start to the season when he finished off the podium at Wakefield Park's first round, he bounced back with second place at both Symmons Plains and Phillip Island before going on a winning streak that continued through the most recent round at Eastern Creek.
Barker, who's UK home is near Cambridge in Suffolk, said he feels no pressure leading the championship ahead of the final round.
"I feel good, confident," he said today.
"The last three rounds have gone our way and worked well for us in that it's propelled us to the lead of the championship, but with twelve points covering three of us it really doesn't mean a huge amount.
"I'm not thinking a lot about what has been. I'm thinking about what we can do this weekend.
"I think the only advantage we have is a small buffer and the fact that momentum is on our side."
Barker will be match fit at the Melbourne circuit, having recently made his V8 Supercar debut at Mount Panorama, Bathurst. Barker, driving a MW Racing Ford, charged from 15th to 7th in the second race and impressed his team boss and many of those who saw his Touring Car debut.
The 19-year-old should however adapt quickly back into the Formula 3 groove, having spent most of his year hopping in and out of different cars thanks to his day job as a driver trainer in Sydney.
"The best thing is I'm comfortable in the car this year. It's all gelled and the moment I get in I feel at home and that's the best thing you can have to feel comfortable," Barker said.
"Because I'm comfortable in the car and with the way it's driving lately I can concentrate on learning the track quickly on Friday and getting on the money as quickly as possible."
Despite Barker and Team BRM team-mate Mitch Evans sharing first and second in the championship race ahead of the final round, Barker sees no issues having his closest rival parked right next to him in the garage.
"Mitch and I get along well, we're mates and there won't be anything drastic between us this weekend," he explained.
"We push each other hard and have been so evenly matched this season. He's been a touch quicker in qualifying and I've strung the last couple of feature races together so there's nothing in it.
"In the end, the best man will win. Win or lose, as long as I come out of the weekend knowing that I have given it my all I will be pretty satisfied."