Bond's second fling in 1977 Bathurst winner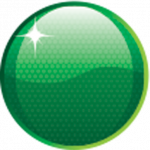 Today's first on–track session for the Pirtek Australian Legends at the Armor All Gold Coast 600 saw Colin Bond get behind the wheel of the #2 Moffat Ford Dealers XC Falcon for just the second time since the famous 1977 1-2 Bathurst finish.
Bond, who crossed the finish line second to team-mate Allan Moffat 33 years ago, was delighted to be reunited with the famous car. The only other time Bond has driven the Falcon was in 2002.
The 1-2 finish will be recreated on Sunday – providing the climax to the on-track component of the Pirtek Australian Legends festivities.
"The car went extremely well, the only thing I noticed was it has no power steering so it was reasonably heavy," said Bond.
"It's been 33 years since we won the race at Bathurst in the same car – obviously I was 33 years younger but the car still feels fantastic.
"You can't compare a car that's 33 years old with the modern technology inside the Supercars of today but it has the same amount of power.
"To me, it sounds like the best car out there."
Among the other cars on track today were Moffat's famous Coca-Cola Mustang, an original Tony Longhurst Sierra, Kevin Bartlett's legendary Channel 9 Camaro, Jim Richards' Bathurst-winning Nissan GT-R, Glenn Seton's title-winning Ford Credit Falcon and Dick Johnson's 1981 Tru Blu XD Falcon.
The Legends will return to track tomorrow (Saturday) at 12.40pm and Sunday at 11.40am.