2011 Speedway GP Calendar announced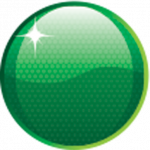 The Speedway Grand Prix Series calendar for 2011 has been announced today with the opening round to be held at Leszno in Poland on April 30.
The 11-event schedule features Poland's brand new SGP venue Gorzow, which will stage the final round of the World Championship next year.
Gorzow's Edward Jancarz Stadium is the only new venue on the list, while Polish track Torun and Croatian circuit Gorican stay on the schedule after successfully hosting their first SGP rounds this season.
Recently crowned World Champion Tomasz Gollob will headline the 16 rider field that will battle for the title. Two Australians are set to compete in the championship with three-time Australian Jason Crump and rising star Chris Holder flying the Aussie flag.
Meanwhile, Vojens Speedway Center in Denmark and King's Lynn's Norfolk Arena in Britain have been handed the opening meetings of next season's FIM Speedway World Cup (SWC).
Vojens stages Event One on July 9, before the competition comes to King's Lynn on July 11. The Race-Off and Final take place in Gorzow on July 14 and 16 respectively, when Poland will bid to win their fifth SWC in just seven years in front of their home fans.
FIM SPEEDWAY GRAND PRIX 2011 CALENDAR:
April 30 FIM European Speedway Grand Prix (Leszno, Poland)
May 14 FIM Swedish Speedway Grand Prix (Gothenburg, Sweden)
May 28 FIM Czech Republic Speedway Grand Prix (Prague, Czech Republic)
June 11 FIM Dansk Metal Danish Speedway Grand Prix (Copenhagen, Denmark)
June 25 FIM British Speedway Grand Prix (Cardiff, Great Britain)
July 30 FIM Italian Speedway Grand Prix (Terenzano, Italy)
August 13 FIM Scandinavian Speedway Grand Prix (Malilla, Sweden)
August 27 FIM Torun Speedway Grand Prix of Poland (Torun, Poland)
September 10 FIM Nordic Speedway Grand Prix (Vojens, Denmark)
September 24 FIM Croatian Speedway Grand Prix (Gorican, Croatia)
October 8 FIM Gorzow Speedway Grand Prix of Poland (Gorzow, Poland)
FIM SPEEDWAY WORLD CUP CALENDAR:
July 9 FIM SPEEDWAY WORLD CUP, Event 1 (Vojens, Denmark)
July 11 FIM SPEEDWAY WORLD CUP, Event 2 (King's Lynn, Great Britain)
July 14 FIM SPEEDWAY WORLD CUP, Race Off (Gorzow, Poland)
July 16 FIM SPEEDWAY WORLD CUP, Final (Gorzow, Poland)
LINE-UP FOR THE 2011 FIM SPEEDWAY GRAND PRIX SERIES
1 Tomasz GOLLOB Poland
2 Jaroslaw HAMPEL Poland
3 Jason CRUMP Australia
4 Rune HOLTA Poland
5 Greg HANCOCK USA
6 Chris HARRIS Great Britain
7 Kenneth BJERRE Denmark
8 Chris HOLDER Australia
9 Andreas JONSSON Sweden
10 Nicki PEDERSEN Denmark
11 Fredrik LINDGREN Sweden
12 Emil SAYFUTDINOV Russia
13 Artem LAGUTA Russia
14 Antonio LINDBÄCK Sweden
15 Janusz KOLODZIEJ Poland
16 WILD CARD