Racing Legends gather for intimate dinner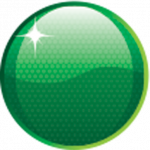 The inaugural Speedcafe.com.au Legends Dinner was held last night on the Gold Coast, paying tribute to 11 of Australia's most decorated motor racing heroes.
Allan Moffat, Dick Johnson, Colin Bond, Kevin Bartlett, John French, Jim Richards, Bo and Glenn Seton, Bob Morris, Charlie O'Brien and Tony Longhurst were at the dinner, all of whom will compete in this weekend's Pirtek Australian Legends category at the Armor All Gold Coast 600.
Last night's intimate event, held in front of nearly 200 guests at the Marriot Hotel in Surfers Paradise, was a rare opportunity for the public to mingle with their childhood idols.
In an entertaining one-on-one with Speedcafe's Brett Murray, Bartlett explained the reason for his famous incident at Mount Panorama in 1982 when his Channel 9 Camaro rolled. He says that when CAMS introduced rules stipulating a bigger wheel for the Group C cars, proper testing was not able to be conducted. When he arrived at the Reid Park section of the famous track, the untried wheel had cracked, pitching the car into the wall and onto its roof.
"I was on my roof sliding into the wall, and of course I had no steering!" he joked.
Johnson and French were also on stage, reliving the 1980 'rock' incident before going on to take the 1981 Bathurst 1000.
The famous Queenslander told the crowd that without 'The Rock' incident, he would not have been able to go onto become a five-time Australian touring car champion and three-time Bathurst winner.
"All I can say is thank bloody god that bloke rolled the rock onto the track!" he said.
Moffat and Bond were also on stage to talk about the pair's 1977 Bathurst success – the year that they took Ford's famous one-two victory.
The pair will recreate their famous 1-2 finish this weekend at the Gold Coast street track – complete with the Channel 7 helicopter flying over the top of the track, recapturing the great Australian sporting moment.
The Pirtek Australian Legends will be on track each of the three days over the Gold Coast weekend.