Ambrose will not make early Ford switch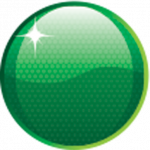 Australian NASCAR driver Marcos Ambrose will not be in his 2011 ride, the #9 Ford Fusion at Richard Petty Motorsports, this season.
Ambrose has told SpeedCafe.com.au that he will finish the season with JTG Daugherty Racing despite the sudden departure of Kasey Kahne from RPM.
Ambrose will replace Kahne in the #9 RPM entry from next season with Kahne moving on to Red Bull Racing Team for 2011 and then Hendrick Motorsports in 2012.
Kahne's tensions with key staff at RPM boiled over last weekend when he was publicly critical of his car and crew's performance.
The regular race winner has now left the team effective immediately and today tested one of his Sprintcars in South Carolina as RPM officials scrambled to hire Aric Almirola for the #9 Ford ahead of this weekend's Sprint Cup race at Martinsville.
The driver of the Budweiser-backed entry at RPM remains uncertain for the last four races of the season at Talladega, Texas, Phoenix and Homestead, with Ambrose rumoured to step into his 2011 ride early come Talladega, something to Australian has now denied to SpeedCafe.com.au.
Bobby Labonte will drive the #47 entry for JTG Daugherty Racing next season, having already logged testing miles for the Michael Waltrip Racing-aligned outfit this season in preparation for 2011.
UPDATE: Following Speedcafe.com.au breaking the news that Ambrose will stay with JTG Daugherty Racing for the rest of the 2010 season, Sporting News reports that Ambrose indeed did ask for an early release in this last part of the season, a request denied by team co-owner Tad Geschickter.

Geschickter said that Ambrose recently had asked for an early release but that current sponsor and promotional obligations prevented that request from being granted. That was the status quo as of Wednesday night US time, when Geschickter last spoke to Ambrose.
"Our plan at this point is to finish out the year," Geschickter told Sporting News.