Sebastien Bourdais: My V8 Supercars debut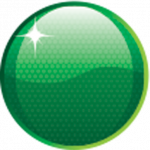 Sebastien Bourdais is certainly no stranger to the Gold Coast street circuit.
The four-time Champ Car champion is the only driver to have won an Indy-style race at Surfers more than once, taking victory in 2005 and 2007.
This weekend, he'll face a different challenge, teaming up with Jonathon Webb in the #19 Mother Energy Drinks Ford Falcon FG.
Speedcafe.com.au's News Editor Grant Rowley spoke to the Frenchman at today's special internationals V8 test at Queensland Raceway …
SPEEDCAFE: These are a little bit different to the types of cars you've driven over the past couple of years …
SEBASTIEN BOURDAIS: I've driven a lot of things, but for sure, this one is quite different. It's heavy, it's powerful, it has narrow tyres, it doesn't have much downforce. It's something pretty special.
For all different race cars, it's not always the same to get the most out of the car and be competitive. I'm just trying to learn.
The conditions (at Queensland Raceway) aren't great. We started with half dry, half wet track on slicks – not the best to gather confidence. As we speak, it's now full-wet, so I don't know what the weather is going to be like in Surfers this weekend, but I think it is going to be something like this, so we may as well run today.
SPEEDCAFE: What do you think of the cars? Are they what you thought they'd be like?
SB: Yeah, pretty much. The weight obviously, it takes a lot of your reactions to the get the most out of it, whether it is power down, when it slides. And its really bumpy here, so you have to run them really soft and they become wobbly.
It's going to be an interesting driving style to try and master and understand. It's like everything – trying to find the right amount of confidence in the car and get as close to the limit as you can. Once you're there, you don't want to overshoot.
SPEEDCAFE: Is this a category that you could see yourself competing in the future?
SB: I don't know. It's a one-off for the moment, but if this goes well, why not? I'd like to try the endurance races and come a few times more. I like Australia, it's never a bad place to come to.
SPEEDCAFE: While you've never raced a V8, you've driven at Surfers Paradise many times before, including a rivalry with former Champ Car sparring partner Will Power …
SB: Yeah, it's in Australia, and he was the home town favourite. I've always enjoyed coming here though. I've been successful and hopefully that will also be the case in V8s.
SPEEDCAFE: Do you have an expectation on results this weekend?
SB: I don't really have an expectation. The series is pretty competitive. Jono has been doing well all year long, and I think if we can get a top 10, everyone will be happy.