Neil Crompton competes in 24 Hour race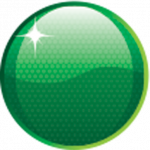 V8 Supercar commentator Neil Crompton made a return to the cockpit today as lead driver in a unique 24 hour race around the daunting Nurburgring in Germany.
Crompton, who we will be at Surfers Paradise for this weekend's Armor All Gold Coast 600 in his usual role as Network Seven's lead V8 caller, drove the opening stint in a simulated 24 Hour race on the Toyota stand at the Australian International Motor Show in Sydney.
The race took place using two gaming pods featuring the soon-to-be released Gran Turismo 5 game connected to Sony's Playstation 3 gaming console.
The 24 Hour race pits two teams of 24 journalists and lucky punters against each other in a race. Crompton's team eventually won the race, completing 161 laps, with his 'Red' team finishing three minutes ahead. The best lap time achieved was 7m27s.
Despite having never actually driven around the 'Green Hell', Crompton was soon up to speed and dicing with the leaders early in hour one of 24.
Surprisingly it was only his second 'start' in a 24 Hour race.
"John Bowe and I did one in a BMW, though our co-driver had a middle of the night shunt so … we never made 24 Hours," Crompton told Speedcafe.com.au.
Crompton's only previous Nurburgring experience came when Mark Webber arranged a passenger ride for him where he was piloted by one-time Formula 1 driver Markus Winkelhock in an AMG Mercedes-Benz.
Winkelhock is best known for his one-off appearance at the Nurburgring for Spyker F1 where he famously led the race after an early call for wet tyres paid off.
Crompton admitted that a seven year-old would likely be faster than him on the Playstation.
"I am bad at driving these (simulators), there is no tactile sense of things that matter so I am just blindly arriving at places that are all wrong. I am struggling but it is a bit of fun.
"The good news is it doesn't come with an invoice when you crash out. There are no team managers or sponsors after you so that's good."
Crompton did show that the red mist is never far away, out-braking the opposition and swapping paint on a number of occasions.
The Australian International Motor Show is on in Darling Harbour until 6pm Sunday, 24 October.