Kelly pleased with Dixon wet test run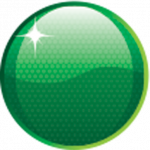 Jack Daniel's Racing driver Todd Kelly is pleased with the progress of his co-driver for the Armor All Gold Coast 600, Kiwi IndyCar star Scott Dixon, following the pre-event test at Queensland Raceway on Wednesday.
Dixon was the fastest international driver never to have raced at V8 Supercar at Wednesday's Queensland Raceway test, topped only by multiple World Touring Car Champion Andy Priaulx (TeamVodafone) and Ryan Briscoe (Toll Holden Racing Team).
Kelly said that Dixon has taken a sensible approach to this weekend and that his talent shone through in wet conditions at the Ipswich circuit despite his lack of V8 Supercar experience.
"Scott is being very sensible about his role and yesterday he got in the car and crept up to it," said Todd Kelly.
"He got faster and faster to the point where he was almost right on the money. It was a good day, for sure.
"He spent the whole day on average race tyres and only did three laps on decent rubber.. Getting around all day on old tyres gives him an idea of how the car will be at the end of the stint when it is at its hardest to drive>
"We cant' really ask any more from him at this point. He is a pro."
Kelly said that the rain at the Queensland Raceway test could actually be a plus for the international drivers as well as the teams ahead of this weekend's two 300-kilometre endurance races.
"It was certainly good to given Scott and Tags (Alex Tagliani, co-driver in #11 Rock Commodore with Jason Bargwanna) plenty of time in car today," said Kelly.
"Even though the rain ruined the test day it was good that they got to spend time in the car in wet conditions.
"They are much better off learning the wet conditions at QR because learning the limits of a wet track for the first time in one of these cars around Surfers could mean a big crash.
"Learning these cars in varying conditions with changing grip levels at QR, where there is room to run off, might not be such a bad thing."