Helio: I want to be top 'IndyCar' V8 driver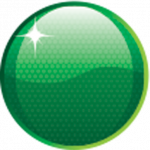 Helio Castroneves has one main aim for this weekend's Armor All Gold Coast 600 – finish as the top IndyCar driver.
The three-time Indianapolis 500 winner is one of the six IndyCar stars in the 'international-flavoured' Surfers Paradise V8 Supercars street race, and the Brazilian star is keen to be the best of the American open wheel stars.
"When you have 18 guys, I'm sure they'll all want to be the best – I do too!" he told Speedcafe.com.au.
"For me, I'm looking out more for the IndyCar drivers. There's six of us in total here, and that's what I'm looking at – trying to at least be better than those guys.
THE FINAL RACE OF THE 2023 REPCO SUPERCARS CHAMPIONSHIP ON ONE OF THE WORLD'S BEST STREET CIRCUITS. GO ALL IN AT THE VAILO ADELAIDE 500, CLICK HERE TO BUY TICKETS
"They should have a trophy for the best of the IndyCar drivers!"
The other IndyCar drivers that Castroneves is aiming to beat are Ryan Briscoe (Toll HRT), David Brabham (IRWIN Racing), Alex Tagliani (Kelly Racing), Scott Dixon (Jack Daniel's Racing) and Will Power (Dunlop Super Dealers FPR).
Castroneves, along with his family, reached Australian shores yesterday. At the Stone Brothers Racing workshop today, Castroneves got a seat fitting inside the #47 Wilson Security Racing Ford Falcon FG that he will share with Tim Slade.
He says that the car feels foreign, but says 'it's just another race car.'
"It's kind of different! Sitting on the different side of the car, but you know, race cars are race cars. As long as you understand a little bit of what you need to do, it will be fine," he said.
"The good news is that everybody here is very helpful. They understand that it is a different car to what I'm used to. It's a lot of weight compared to what I'm used to as well.
"It will be a unique experience and I can't wait to get it started."
Castroneves says that he is impressed with the SBR team, but wasn't surprised to see such an impressive team set-up.
"I've been coming to the Gold Coast for many years, and we've seen the cars from the outside and we know that they are very competitive and professional series," he said.
"Stone Brothers has nearly 50 people working here, so it shows that it is real. And that's what it's all about. Racing people sometimes take it for granted. I don't. I know how difficult it is to be driving these cars. I'm very honoured to drive here.
"I've always wanted to drive these cars and I can't believe that it has finally come true."
Besides trying to be the best of his regular IndyCar rivals, he says that finishing the race scratch-free is paramount.
"With the limited time, I'll need to learn as fast as I can," he said.
"When you are competing against guys who have 10 years experience, it's hard, but once you're a race car driver, you want to be at the front.
"It's about timing, understanding. At least the track I know, so that will help.
"My expectations for the race is to help these guys, not make any mistakes and help improve Tim's position in the champion."
Castroneves has won the Indianapolis 500 three times, as well as 14 IndyCar race wins. He has been competing at the top level of his sport since 2001, but admits there will still be some nerves ahead of his V8 debut.
"There's points on offer for these guy's championship, so you don't want to screw it up," he said.
"I want to run a clean race and have the four corners in tact. Plus, the excitement of the racing always gets the butterfly in the stomach going, which means you're getting ready. You've got to be a little nervous to be sharp.
"But the excitement for me, just to be in these cars, makes me want to just do a good job."
Castroneves will get his first stint in the Wilson Security Falcon tomorrow at Queensland Raceway for the special test, organised to allow the 18 international drivers a chance to get familiar with the V8 Supercars they will compete in at the unforgiving Surfers Paradise street track this weekend.