F3 Title Fight countdown: Tom Tweedie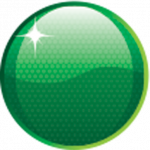 Ahead of this weekend's Australian Formula 3 title decider at Sandown Raceway, Speedcafe.com.au will talk to the three title contenders as they prepare to fight for one of Australia's most prestigious racing awards – The Gold Star. Today, Tom Tweedie.
Australia's lone hope for the Formula 3 Australian Drivers Championship says the pressure is squarely on his rivals ahead of this weekend's finale at Sandown Raceway.
Tom Tweedie has battled against the odds this year in an older model car and against the strength of the five-time championship winning Team BRM.
Tweedie has only won three races this season but has finished on the podium in all but two of them, using his consistency to remain well in the fight and just twelve points from the leader, Britain's Ben Barker.
The 21-year-old from Sydney believes that this firmly places the pressure on his two international rivals in the fight for this year's title.
"It's squarely on them, we're batting above the average and achieving much more than people thought we could," Tweedie said.
"Those two guys have a lot of pressure on them to win the title whilst we have already achieved more than we thought possible. They are in a team that has dominated the past two seasons and both have great records coming into the season so there is a certain level of expectation that they both should go well.
"I think we've upset their applecart somewhat this year by going as well as we have. It's a testament to how well our little team has worked and how hard we are pushing to extract the most out of our car."
Tweedie says his approach to Sandown will be to focus on his own performance and let his own speed do the talking, rather than worrying about his rivals.
"The only people we will be worrying about at Sandown are us," he stated.
"There is no point in us looking at them every five minutes and working out where they are. We know what we need to do to make the car go quickly so it's only once we're into the final race that we'll be making sure we are in a position to win.
"We're going to Sandown to go as quickly as we possibly can. If we do that then the championship will look after itself."
Tweedie remains proud to be involved in the title fight at all, believing that win or lose he has achieved more than many thought possible this season.
"It's been a massive fight, all season long," he said.
"Ben, Mitch and I have changed the lead in the championship four or five times and we've always been pushing each other really hard. I think the fact two lap records have gone this year shows how hot the pace has been.
"The fact there are three drivers, from three nations, split by 12 points after 18 races is incredible and I'm proud that we're in that fight representing Australia."
The final round of the F3 Australian Drivers Championship will be contested alongside the finale' of the Shannons Nationals at Sandown Raceway this weekend. Other categories competing are Shannons V8 Touring Cars, the Commodore Cup National Series, the Kerrick Sports Sedan Series, the Australian Saloon Car Series and the Porsche GT3 Cup Challenge presented by Mission Foods.