Pye takes second in Formula Ford Festival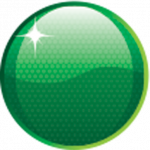 Scott Pye has finished second in the prestigious Formula Ford Festival at Brands Hatch today – the unofficial Formula Ford world cup.
After winning this year's Great Britain Formula Ford title, the South Australian went into the race meeting with high hopes. Pye won his first heat but was collected by a rival at the start of Race 2.
In the semi-final, Pye came from 14th to second place before eventually taking second place behind Denmark's Dennis Lind in the final.
While disappointed that he has finished his Formula Ford career without winning its biggest prize, the Jamun Racing driver is holding his head high.
"I had high hopes for the final, but unfortunately, the race was quite late in the evening and that hurt us a bit," he said.
"All weekend we struggled for tyre temperature. In the first few laps, the leader opened up a three second lead, and there wasn't much I could do about it. The car came on quite strong at the end and I closed the gap, but there wasn't enough laps, there was nothing I could do. I wasn't in a position where I could challenge for the lead.
"I would have loved to have been close enough to challenge. In the semi, I put everything on the line for the win.
"I'm disappointed, but at the same time, I've got to be pretty happy with the season that I've had. I'm definitely getting on the flight home this week with a smile on your face."
Pye heads home to Australia this week to attend the Armor All Gold Coast 600 as a special guest of TeamVodafone.
Before the Formula Ford Festival, Pye tested a Formula 3 car for crack squad Raikkonen Robertson Racing. Speedcafe.com.au expects him to announce a deal to compete in the championship in the coming weeks.