NASCAR to race on E15 fuel blend in 2011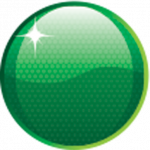 NASCAR has announced it will race with E15 fuel in its three national touring series in 2011.
Sunoco Green E15 is a 15 percent ethanol blend using American-made ethanol from corn grown by American farmers.
"NASCAR is committed to being an environmental leader, and the sport has taken significant steps over the years toward conservation by introducing measurable, best-in-class initiatives in recycling, alternative energy, and carbon mitigation," said Brian France, Chairman and Chief Executive Officer of NASCAR.
"The transition to Sunoco Green E15 takes our long-term sustainability strategy to the next level. Sunoco Green E15 is good for racing, good for the environment and good for America. While fueling the same close, door-to-door racing that thrills our fans, American ethanol creates jobs in the United States, helps foster energy independence, and continues the greening of our sport.
Sunoco Green E15 will be blended at Sunoco's fuel facility in Marcus Hook, Pa., which provides high-performance race fuel to NASCAR teams at no cost to them.
The American-grown and American-made corn ethanol will come in part from Sunoco's new ethanol plant in Fulton, N.Y. The new fuel will be pumped directly from tankers at the track, rather than from on-site underground storage tanks.
NASCAR team engine builders have been testing the Sunoco Green E15 for several months, and reports have been very positive.  In fact, many have reported achieving more horsepower with Sunoco Green E15.
"With Sunoco Green E15, we are leading by example, showing that this renewable fuel – which reduces greenhouse gas emissions – works in the most demanding racing environment in the world," said Dr. Mike Lynch, Managing Director for Green Innovation for NASCAR.
"NASCAR and Sunoco look forward to highlighting the efforts of the whole racing community to transition to Sunoco Green E15 in time for the Daytona 500 – from its manufacture all the way to the race track."