Jamie McMurray upsets Chasers in Charlotte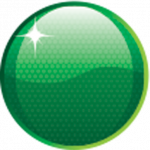 Jamie McMurray cleared Kyle Busch off Turn 2 after a restart on Lap 314 and pulled away to win Saturday night's Bank of America 500 at Charlotte Motor Speedway, site of McMurray's first NASCAR Sprint Cup Series victory in 2002.
Chase for the NASCAR Sprint Cup leader Jimmie Johnson and second-place Denny Hamlin, however, both dodged trouble and finished third and fourth, respectively, to set up a showdown Oct. 24 at Martinsville, a short track the two drivers have dominated the past four years.
Together, Johnson and Hamlin have won the past eight races at the 0.526-mile speedway, Hamlin the last two. Hamlin enters the sixth race in the Chase 41 points behind the four-time defending series Champion.
McMurray won for the third time this season, the second time at Charlotte and the sixth time in his career, completing unfinished business from the Coca-Cola 600 in May, when he ran second to Kurt Busch.
Greg Biffle finished fifth, and Matt Kenseth, Joey Logano, Kevin Harvick, David Reutimann and David Ragan completed the top 10.
For Australian Marcos Ambrose, he had a yoyo of an evening on the famed Charlotte Motor Speedway, resulting in a 16th place finish.
Fighting the handling of the car, Ambrose endured a spin and a pit lane penalty, but drove strongly to the finish, recording his personal best NASCAR Sprint Cup Series result at the venue.
"It certainly was a night with a bit of everything," Ambrose said, who started the race from 14th place.
"We had a quick car, we kept working hard on it all race long, but it was a bit hard to handle in stages.
"It's a shame about the spin, that cost us some track position at a crucial stage.
"We're getting closer on these mile and a half ovals, this week was a definite improvement."
Charlotte Motor Speedway- Bank of America 500
1. Jamie McMurray (Chevrolet)
2. Kyle Busch (Toyota)
3. Jimmie Johnson (Chevrolet)
4. Denny Hamlin (Toyota)
5. Greg Biffle (Ford)
6. Matt Kenseth (Ford)
7. Joey Logano (Toyota)
8. Kevin Harvick (Chevrolet)
9. David Reutimann (Toyota)
10. David Ragan (Ford)
16. Marcos Ambrose (Toyota)
NASCAR Sprint Cup Standings (after race 31 of 36)
1. Jimmie Johnson (Chevrolet)- 5843 points
2. Denny Hamlin (Toyota)- 5802
3. Kevin Harvick (Chevrolet)- 5766
4. Jeff Gordon (Chevrolet)- 5687
5. Kyle Busch (Toyota)- 5666
6. Tony Stewart (Chevrolet)- 5666
7. Carl Edwards (Ford)- 5643
8. Greg Biffle (Ford)- 5618
9. Kurt Busch (Dodge)- 5606
10. Jeff Burton (Chevrolet)- 5604
11. Matt Kenseth (Ford)- 5587
12. Clint Bowyer (Chevrolet)- 5543
26. Marcos Ambrose (Toyota)- 2981