DTM tourers to race in US with Grand-Am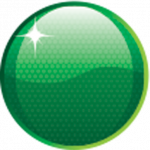 The German-based DTM Series has announced a deal with NASCAR that will see the high-tech Touring Car Series take to tracks in the United States from 2013.
DTM rights holder and promoter ITR announced its planned co-operation with the North American sanctioning body GRAND-AM, the road-racing component owned by NASCAR. The result of the co-operative partnership is the announcement of a new championship in the United States using cars to the new DTM regulations.
The new US-based series for DTM cars, to run from 2013, will include races in a sprint format on event weekends that include the GRAND-AM Rolex Sports Car series and, in some cases, the NASCAR Sprint Cup and NASCAR Nationwide Series.
"We are proud to forge these new relationships with the many manufacturers choosing to embrace the DTM vision, and we look forward to welcoming these exciting cars to the USA," said GRAND-AM president Tom Bledsoe.
"With these announcements, we can begin planning with our media partners, race tracks and teams. The addition of a DTM-style sprint race will increase the attraction for our fans and help grow all GRAND-AM series."
In a busy few days for the DTM Series, BMW confirmed its participation from 2012. Not since the days of the Group A style format in 1994 has BMW officially entered DTM.
"Only days after BMW officially announced its commitment to the DTM from 2012, this is more good news concerning the future of the DTM," said Hans Werner Aufrecht, chairman of the ITR.
"Internationalisation has been our goal, in order to ensure that cars to DTM regulations can be used in more countries all over the world. We have had very constructive talks with the GRAND-AM organisation and we are very excited with this new partnership."
With the US market being crucial to BMW and longtime DTM entrants Mercedes-Benz and Audi, the partnership with the NASCAR group to race in North America is seen by many as a win-win for all concerned.
Speaking with SPEED.com's Marshall Pruett, Chip Ganassi, owner of a two-car NASCAR Sprint Cup team and the 2010 GRAND-AM Rolex Series Daytona Prototype-championship winning team, said that running a DTM program could be of interest to teams in a variety of different series.
"I would think you will get some cross pollination from teams. The good news is that they are trying to get more factory involvement around [GRAND-AM]," said Ganassi.
Robert Davis, head of Mazda's North American motorsports programs, believes the inclusion of a DTM sprint series alongside the Rolex Series would benefit everyone involved with GRAND-AM. Davis, whose factory Mazda RX-8s claimed the 2010 Rolex GT manufacturer and driver championships, says that any concerns about the DTM taking the spotlight away from GRAND-AM are premature.
"If it's good for GRAND-AM, it's good for us," said Davis.
"Any way to make road racing a higher profile sport in America is what we need. I watch all of the DTM races and they are well attended, well run and are presented like a premier organization. Those are only positives to be associated with GRAND-AM. Bring 'em on."