Formula Ford gets name change for 2011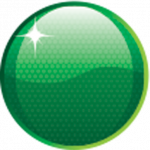 The Australian Formula Ford Championship will get a name shake-up next year after the Ford Motor Company renewed its support of the long-standing category.
Next year, the Australian Formula Ford Championship will be known as the Ford Fiesta Cup.
The new name aligns the category more closely with the Ford Fiesta road car, which uses the same engine as the series.
Ford Motorsport manager Chris Styring said that keeping the Formula Ford Championship well supported will guarantee a place for the next genration of stars to develop their skills.
"Formula Ford is regarded globally as one of the finest proving grounds for young drivers and has been the foundation for such world class drivers as Mark Webber, James Courtney and Mark Winterbottom," Styring said.
"The Ford Motor Company understands the importance of this championship and it's vitally important place in the development of future domestic and international stars of the sport.
"The championship also allows us to showcase the leading technology of the Ford Fiesta engine that powers the series."
Ford's renewed support of the championship has been well received by category management.
"We are very pleased that Ford Australia is continuing to support Australia's premier junior motor racing category," said Margaret Hardy, Category Manager.
"Ford Australia has assisted Formula Ford for more than 40 years, one of the longest sponsorship arrangements in the country, and the company's support has been vital to the continued strength of the category."
The Ford Genuine Parts Australian Formula Ford Championship continues this weekend on the streets of Surfers Paradise, supporting the Armor All Gold Coast 600.