Ford drivers test 2011 WRC Fiesta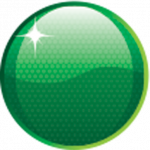 Ford's World Rally Championship drivers, Mikko Hirvonen and Jari-Matti Latvala, drove the all-new Fiesta RS World Rally Car for the first time during testing last week.
The Finns took the wheel of Ford's challenger for the 2011 world championship on gravel roads in Spain and France.  The seven-day test marked a significant step forward in the car's development ahead of its debut in the opening round of the series in Sweden next February. 
"I had looked forward so much to driving the Fiesta RS WRC and I was very satisfied with it," said Hirvonen. 
"It was just as much fun as I hoped and I'm genuinely excited about what we can achieve with it.  Of course, there is still a lot of development to do but my first impressions are very good.  It has its own unique feel and it's like driving an angry bee!     
"The biggest difference between the Fiesta RS WRC and the outgoing Focus RS WRC is the engine.  There is less torque from the 1.6 litre engine in the Fiesta than we have from the 2.0-litre unit in the Focus, and it requires a different driving style as a result.  The engine needs to be kept at high revs. 
"A slightly more aggressive approach is needed, especially in slower corners, where the driver needs to take command and attack harder, rather than letting the car do the work," added Hirvonen.
Latvala tested on what he described as the 'roughest rally road on which I've ever driven'. 
"The road is usually used for testing cars of the type that compete in the Dakar Rally and it was full of big rocks, holes and bumps.  It asked a lot of the car, but I pushed hard because the team wanted to see how the Fiesta behaved in those conditions," he said.
"I was impressed and I was pleased at how quickly I found a good feeling at the wheel.  The balance felt very good and the engine was better than I expected."
In a parallel test near M-Sport's base at Dovenby Hall, in north-west England, the definitive 2011-specification engine was also run this week.  This unit is scheduled to power the Fiesta RS WRC when the test programme continues with a three-day session on asphalt in Spain, following next weekend's Rally de España.  Hirvonen will attend for one day, while Latvala will drive for two days.
This week's test concentrated on specific set-up and M-Sport managing director and BP Ford Abu Dhabi World Rally Team director Malcolm Wilson was delighted with both the performance of the Fiesta RS WRC and his drivers' enthusiasm for the new car.  
"The testing we have done until now was based on durability and obtaining feedback," said Wilson. 
"That raised no major issues and meant we could progress the programme this week by moving onto specific set-up for the car.  Mikko and Jari-Matti have valuable experience of the rallies in the WRC calendar, and possess the detailed knowledge to provide a base specification from which to fine-tune the set-up from rally to rally."