Pedrosa and Capirossi withdraw from Island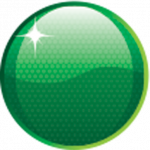 Dani Pedrosa and Loris Capirossi have both pulled out of today's Iveco Australian Motorcycle Grand Prix.
After a poor qualifying session yesterday, Pedrosa has withdrawn while he continues to recover from his broken collarbone from the Japanese Grand Prix three weeks ago.
Regadless of the result this afternoon, Pedrosa's move to withdraw will give Valentino Rossi, Casey Stoner and Andrea Dovisioso the chance to take a large chunk of points out of his second place in the title.
Pedrosa said that he felt considerable discomfort due to his injuries on his Honda RC212V at the challenging Phillip Island circuit.
"After the operation in Spain my target was to come back in Australia," he said.
"But having ridden in the three practice sessions here it's clear that it is really impossible for me to maintain a high pace because I lose strength in my arm lap-by-lap and controlling the bike gets increasingly difficult – even more so with the strong winds here.
"Phillip Island is a very fast circuit, I have to grip the handlebars very tightly, and this makes me very tired and gives me a lot of pain. To ride around three seconds off the pace in the race tomorrow and maybe collect just a few points wouldn't make much sense. But I think it has been worth it to at least try to ride here because we really didn't know how I would be on the bike until we tried."
For Capirossi, the Italian crashed in qualifying and sustained a groin injury during the incident.
"I am so disappointed that I have had to withdraw from the race, I did not want to, but the doctors said that the strain would have made it difficult for me to hang on to the bike and control it for the whole race, so they had to declare me unfit," he said.
"It was been quite a miserable three races for me and now I need to get back home and make sure I am as fit as possible for the last two races. I still have a lot to do this season and I want to end the year as competitive as possible."