Baird: My favourite MotoGP moment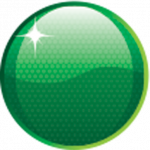 Craig Baird might not be known for his racing exploits on a bike, but he knows his motor racing.
The New Zealand circuit racing champ has 'been there and done it' on all forms of four wheels, becoming the most winningest driver in a Porsche anywhere in the world.
Now, besides being a fast 'hired gun' behind the wheel of a race car, he also gets to watch a lot of racing. Baird has got to see more MotoGP this year than he ever has before, sitting in with fellow ONE HD callers Greg Rust and Daryl Beattie for each MotoGP round.
Baird says that his favourite-ever MotoGP moment happened just a few weeks ago …
"The happiest I've ever been watching MotoGP, was to see Valentino Rossi battling Jorge Lorenzo at Motegi. Rossi didn't lay down and he just got stuck into it," he told Speedcafe.com.au.
"I know this is recent, but it has a lot of history to it.
"There was a lot of talk around the paddock leading up to it. It was kind of like (Michael) Schumacher. After Rossi's injury, there were questions like "Can he come back from it?" and "Is he going to be the old Valentino Rossi?" I think that meeting was the answer to everybody's questions.
"I was worried after Rossi's injury that he might lose a bit of motivation. Everyone in their career gets to a point where they start dropping off, but he obviously hasn't.
"It was great to see him stand up. He pulled off one of the best racing moves, on a bike, that I've ever seen."
For today's Iveco MotoGP, Lorenzo has qualified second while Rossi is seventh.
Baird says that there is no love lost between the pair.
"I would imagine it's a bitter rivalry right now," the Kiwi says.
"I think that now that the championship is decided, Rossi rode really well in the last round in Malaysia. He proved he has the speed and I dare say that he wants to leave Yamaha with a physiological advantage over his team-mate.
"Phillip Island is going to be gloves off. For Australia, we want to see Casey win it, but I reckon the battle between those two, I don't care if it's going to be for sixth and seventh, it's going to be vicious.
"You can just sense it in the pits. The curtain is drawn between the two camps."