Beattie: My favourite MotoGP moment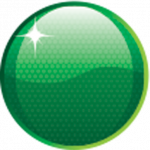 Former Grand Prix motorcycle rider turned ONE HD commentator Daryl Beattie points out a week in Germany as the highlight of his racing career.
In 1995, Beattie was on top of his game. Riding for the Suzuki factory team, he led the championship for the first part of the season before his crash at Assen allowed fellow Australian Doohan to take his second title, with Beattie eventually finishing in second.
While Beattie may look back on the 1995 season with bitter-sweet memories, on one weekend that year in Germany, the Queenslander was at the peak of his powers.
At the Nurburgring, Beattie dominated, finishing nearly 10 seconds ahead of Italian hero Luca Cadalora.
And to add to the crushing win, Beattie told Speedcafe.com.au that he received a very nice surprise …
"The highlight that that stands out for me was when I went to the Nurburgring in 1995. I won the race, and straight after the race, for the first time ever, I went around the Nordschleife. I went around the track in a Nissan GTR with a guy who has done about 4000 laps of the track.
"Winning the race itself was special, and then to cut a lap of the Nordschleife was pretty awesome.
"Not only was it great to win the race, but when you win something by 10 seconds and take the lead of the world championship, overall, it was a good weekend."
As it turns out Germany was a great place for Beattie to compete.
"Germany was a pretty special country for my riding career," he said.
"I took my first-ever win at Hockenheim in 1993, so I guess as far as racing goes, plus the Nordschleife lap – one of the most famous tracks in the world – Germany has been very kind to me. That weekend made it so much better."