Blomqvist wins Formula Renault UK title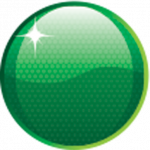 Prior to Blomqvist's rookie season in the category this year the youngest winner of the coveted Michelin Formula Renault UK title was 18-year-old Lewis Hamilton. And before Hamilton it was a 20-year-old Kimi Raikkonen.
Understandably members of the UK and European motorsport press have made much of British-born Blomqvist's age, not to mention his famous father, 1984 World Rally Champion, Stig Blomqvist.
What they haven't quite got their heads around, however, is the fast-rising young driver's Kiwi connection.
Though born in Great Britain in 1993, Blomqvist lived – and got his start in motorsport in karts – in Auckland between the years 2000 and 2009.
Tom's success in the UK comes as no surprise to members of KartSport Mt Wellington, a club which has been punching way above its weight since Indianapolis 500 and IndyCar series champion Scott Dixon got his own start in motorsport there at the age of eight.
Since then any number of world-class youngsters have turned their first wheels there in anger, including 2003 World Karting champion and Indy Lights series champion Wade Cunningham, and reigning Toyota Racing Series champion Mitch Evans.
Evans and Nick Cassidy were the drivers to beat when Tom Blomqvist arrived on the scene and in the five years in which the trio contested local and national title events the competition was understandably intense.
Despite that Blomqvist put together an impressive driver CV including winning his class (Junior Restricted) at KartSport Mt Wellington's own Three-Way series in 2005, then the Formula Junior class at the Auckland Area Schools championship meeting, the National Schools championship meeting, and Top Half Series in 2007.
He then went on to win the Formula Junior class at both the Top Half Series and the North Island Championship meeting in 2008 as well as finish second in class at the annual CIK Trophy meeting and third in the Junior class in the Gen-i Kartstars Rotax Max Challenge of New Zealand that year.
That led his father to suggest that his son head back to the Northern Hemisphere to try cars, so Tom left school at the end of 2008 and headed to Sweden to contest the 2009 Swedish Formula Renault championship in which he finished third!
At 15 he was – technically – too young to step up to the Formula Renault UK series, but a dispensation was arranged so that he could do a 'toe-in-the-water' campaign in the 2009 Winter Series and after setting new race lap records on the way to race wins at the second round the organisers of the main Formula Renault UK series were waiting for him with open arms when he turned 16.
The rest, as they say, is history, the impressive young second-generation driver claiming the 2010 title after a thrilling final round in which he sealed series victory by six points over arch-rival Lewis Williamson.
Over the 20-race season Blomqvist, who drove for Fortec Motorsport, qualified on the front row of the grid 14 times, was on the podium 12 times, set the fastest race lap seven times and won three times.
As well as winning the 2010 title Blomqvist has been short-listed for the prestigious McLaren Autosport BRDC award, and signed a representation agreement with the Paris-based global sports management arm of the Lagardere Group.
At just 16 years of age Great Britain's latest Michelin Formula Renault UK single-seater champion, Tom Blomqvist, has created a new benchmark for up-and-coming drivers.