Rust: Stoner ready to take four-straight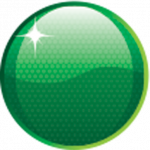 ONE HD motor racing host commentator Greg Rust says that Australian rider Casey Stoner is in a great position to take a fourth-straight MotoGP win at Phillip Island this weekend.
Stoner has won three events in-a-row at his home track – all on his factory Ducati – and despite his early fall of the last Grand Prix in Malaysia, Rust is sure that Stoner has what it takes to make history.
"I know he crashed on the opening lap last weekend in Malaysia, but I reckon there will be another level of fight – he'll absolutely tackle this race, wanting to make it four in-a-row," Rust told Speedcafe.com.au.
"He has had dramas with the front end of the bike all year, which might have contributed to his crash in Malaysia, but his previous wins at Aragon and Motegi will give him the confidence to try and take four-straight."
While Rust is hopeful of another local victory, he says that it will be difficult for fans to take their eyes off the battle between newly-crowned world champion Jorge Lorenzo and his famous Fiat Yamaha team-mate Valentino Rossi.
"Besides the fact that we have a chance to see Casey win four, the real factor for me is that we're going to see 'Game On' between Lorenzo and Rossi," he said.
"Lorenzo has been able to put the title away. That box is ticked. Rossi has absolutely proved a point to Jorge in recent races, so now Lorenzo can really hold it wide open and not worry about the title. Rossi is determined to prove a point against him before he goes to Ducati next year. It's going to be fascinating.
"The promoter might look at it and think that it's a shame that the title was wrapped up in Malaysia, but from my perspective, it won't affect this event in any way, shape or form. I actually think it will make it more exciting."
ONE HD and Network 10 will provide Australian viewers with mammoth coverage of this weekend's Australian Motorcycle Grand Prix.
Rust says that it is one of the network's biggest and best weekends of the year.
"We bookend our year with two major Australian motor racing events," he said.
"We have two major broadcasts that we do domestically that require a big commitment – F1 in March and MotoGP in October.
"There's a different atmosphere here at Phillip Island. And we can't wait for it. We can't wait to see Casey do well."
For full details on ONE HD's television times for this weekend's race CLICK HERE for Speedcafe.com.au's special MotoGP Race Guide – brought to you by Honda Motorcycles.