Kevin Schwantz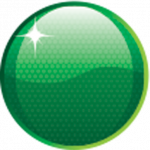 Back in the olden days when MotoGP was called 500cc, Kevin Schwantz was one of the superstars of the sport. Week in, week out he'd race against some of the biggest names in the history of motorcycle racing, riders like Wayne Rainey, Mick Doohan, Daryl Beattie, Wayne Gardner, Randy Mamola and Eddie Lawson.
Schwantz's 500cc record is impressive; 105 Grands Prix, 25 wins, 51 podiums, 29 poles, 26 fastest laps and the coveted World Championship in 1993.
While he raced, the USA was going through a golden age, with riders like Freddie Spencer, Lawson, Rainey, Kenny Roberts and Schwantz collectively winning 13 500cc World Championships between 1978 and 1993, and countless Grand Prix victories.
Schwantz was introduced to the world of motorbikes via his parents who ran a motorcycle shop in Texas. He started in Motocross, becoming a talented regional MX rider, but following an accident opted to focus on superbikes after being offered a test ride with Suzuki.
Schwantz got involved in some endurance racing impressing the right people that helped him on his way. In 1987, racing in the AMA Superbike Championship, the Schwantz versus Rainey era began. It was a memorable season of racing as they banged and barged their way through the field. Rainey won that championship but it was prologue to what the world was about to witness.
At the same time, Grand Prix racing beckoned. Schwantz competed three GPs through 1986 and 1987, with a best result of fifth in Spain. On the back of some impressive performances, Suzuki signed Schwantz as a full time rider for the start of the 1988 season.
The next seven seasons were a whirlwind for the young Texan. His first race as a full-timer at the Japanese Grand Prix scored him his maiden win. He would go on to win again in Germany, score four podiums and finish out the year in eighth place.
Between 1989 and 1993 – the year he won the 500cc World Championship – Schwantz won 21 Grands Prix and was never lower than fourth in the championship.
In 1993, he had one DNF and was off the podium only twice in the 14 round series. It was a dominating performance, but one that was tinged with sadness, when Schwantz's friend and triple 500cc Champ Wayne Rainey was paralysed in a horrific accident at the Italian GP.
"Obviously winning the world championship in 1993 was the highlight of my career," Kevin Schwantz told Speedcafe.com.au.
"The only bad thing about it, or negative, was Wayne Rainey getting hurt. I don't look back and doubt my Championship but I really wish it didn't have to come that way."
In Melbourne for this weekend's Australian MotoGP, Schwantz raced at both Eastern Creek and the Island. He scored a win at Eastern Creek in 1993 and DNF'd in the only two events that he contested at the Victorian regional circuit.
Despite this, Schwantz rates Phillip Island as the better Australian track and one of the best in the world.
"There's no doubt that Phillip Island is the best track in Australia," said Schwantz.
"I don't have the results to show from the Island, but as far as the race track goes it's probably one of the best tracks out there.
"I just love the speed of it, the fast corners, the long corners.
"Back in the day, riding the 500, it was never an easy place to get around, but when you got it right, from a lap time stand point, it was very rewarding."
Having enjoyed 25 Grand Prix race wins, Schwantz rates his win at Japan in 1991 as his career highlight. Starting from pole, there was a four way battle on the final lap between Schwantz, Gardner, Doohan and American John Kocinski, with the Texan coming through to take victory.
"The one that I think stands out, because most of my rivals were there, was Japan in 1991," said Schwantz.
"In testing we had been well off the pace; it was Gardner, it was Doohan, it was Lawson, it was Rainey, there were a couple of Japanese wildcards.
"I went from the front, initially to the back, and then fought through again. There was half a second separating the top four … to get back (and win) was probably the best race of my career."
Many experts describe the era between the mid-80s and the mid '90s as the best in Motorcycle racing history, a comment that Schwantz agrees with.
"It was an amazing time," said Schwantz.
"It seemed like everyone had a really big presence, as far as manufacturers go. The factories were really supporting Grand Prix racing.
"As far as riders go, when you look back two weeks ago when (Valentino) Rossi and (Jorge) Lorenzo where leaning on each other and everyone was going 'oh my god' and Lorenzo was complaining, that was the norm for us back then.
"There were four or five passes a lap for the win or to stay in front. It was a fantastic time for the sport."
Schwantz backed up his championship win in 1993 coming fourth the next year. With the 1995 season only three races old Schwantz decided that he'd had enough and retired.
"I felt I'd given the sport all I had," said Schwantz.
"It's never easy to walk away from something like that.
"I hadn't quite turned 31 yet and you feel like you're leaving money on the table.
" I didn't want to put me and others at risk (by continuing).
"It was tough to make the decision, but one that I was happy I made."
You'd think that looking back at that time, and not finishing the championship, Schwantz would look back with disappointment or regret. Not so, Schwantz was happy with how his career unfolded and wouldn't change anything of significance.
"There are certain races I'd like to have back like the first lap at Phillip Island (1989) where I crashed, and the last lap at Phillip Island (1990) that I crashed, but I have no real regrets," said Schwantz.
"I would have still done everything the same, stayed with Suzuki the whole time and kept the same team – the guys that I had working for me where as good as anyone working out there.
"No, I have no regrets when it comes to my career.
"I am proud of my career, proud of what I gave to the sport and what I can still give to it."
16 years after giving the 500cc Championship away, Schwantz still keeps a very close eye on MotoGP and is a fan.
"I still see MotoGP as the pinnacle of two wheel sport," said Schwantz.
"I feel like those guys still have to work just as hard to go fast.
"Mentally and physically it's as demanding, but when you don't see the bikes out of line I think it takes some of the value away from a spectator's stand point."
At this weekend's Moto GP, where Casey Stoner is going for four Australian wins in a row, Schwantz's race predictions are all based upon what the fickle Phillip Island weather will produce.
"If we get what is forecast as far as weather goes and it's wet and nasty, it could be any of the seventeen on the entry list," said Schwantz.
"(Carlos) Checa is replacing Mika Kallio so that's a new one in there.
"It's gonna be Stoner at home, Lorenzo without a championship to race for, it'll be Rossi wanting to beat Lorenzo no matter what, even (Nicky) Hayden will be right there in the mix, and if the weather is really nasty then I rate Colin Edwards.
"I expect the winner will come from the same guys heading the championship … I think."
And what is Schwantz doing how? He runs a successful riding school and is still involved in professional racing.
"I run the Schwantz Motorcycle Riding School, based at Birmingham, Alabama," said Schwantz.
"We have both Suzuki and Honda motorcycles; this is my focus right now.
"I do a bit of work in the American Championship Series with Suzuki and I'd love to have the opportunity to come back and run Suzuki's Grand Prix team.
"The last three years I've also worked with the Red Bull Rookies Cup, coaching kids.
"For me, that's almost as rewarding as winning any of the races that I won.
"I help kids that want to race. I have the back ground, and help them become better; I'm sort of a mentor to them.
"It puts a bigger smile on my face than any Grand Prix win."