Korean F1 circuit finally gets FIA approval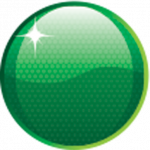 It's official – the inaugural Korean Grand Prix will take place later this month after the newly-built Korean International Circuit received FIA approval.
After months of conjecture and construction delays, a two-day track inspection by FIA race director Charlie Whiting has given the new facility the all clear.
Whiting described the Yeongam circuit as 'satisfactory' and according to Formula1.com, announced the mandatory licence would be issued through the Korea Automobile Racing Association (KARA).
"We are delighted that all works are now finished to the complete satisfaction of the FIA, and we join the whole of Korea in welcoming the Formula One fraternity to the Korea International Circuit for the first time," said race promoter and KARA chairman Yung Cho Chung, in a statement released.
"The KIC has been constructed to the highest standards, and will become the epicentre of motorsport in the country.
"We believe the 2010 Formula One Korean Grand Prix will be the catalyst to ignite enormous interest in the sport across the nation. The FIA has played a crucial role from the very beginning, and provided enormous support in terms of expertise, advice and knowledge. KAVO has benefited greatly from the FIA's tremendous experience, and we are grateful for their guidance."
The 5.615-kilometre track was designed by Hermann Tilke and can accommodate 130,000 spectators.
The inaugural Korean Grand Prix will take place from October 22-24.
See below for Red Bull Racing's take on the Korean Grand Prix circuit …