Two Aussies to start WRC in Spain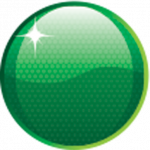 Australia will have two representatives at the Rally de Espana on 22 – 24 October with Molly Taylor joining Brendan Reeves at the start ramp at Costa Daurada outside Barcelona. 
The FIA recently established a new commission to facilitate the full participation of women in all aspects of motor sport. 
Headed by former world rally winning driver Michèle Mouton, the Women & Motor Sport Commission (WMC) created a Rally steering Committee to recommend drivers to form part of the current Pirelli Star Shootout each year. 
The Rally Shootout gives 18 young rally crews the chance to participate in the shootout but only 6 crews will be selected and will be part of the 2011 WRC Academy. 
The Commission has announced 22-year-old Taylor, an Australian Motor Sports Foundation (AMSF) backed driver, as the only female selected for the shootout during the Spanish round of the WRC. 
The ultimate winner will not only be based on their performance in the rally, but also other key criteria that includes psychological and fitness assessment, as well as interviews and media training. 
"I'm incredibly overwhelmed, excited and honoured to have this opportunity," said Taylor. 
"This is my biggest chance for an entry into World Championship competition. I will be focussing all my efforts over the next couple of weeks to prepare for the shootout and give it my absolute best shot". 
The shootout will use R2 Ford Fiestas we will match driver's to the car to try and avoid the need to modify seat position. 
Taylor finished third outright in her debut year in the Citroen Racing Trophy Series as part of the British Rally Championship.
Victorian Brendan Reeves, also 22-years-of-age, was nominated as the Asia-Pacific representative on the back of his outright victory at the Rally New Caledonia and victory in the Pacific Cup. Read that story here.