Moffat and Bond to recreate one-two history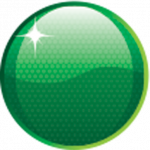 One of the greatest moments in Australian sporting history will be recreated at next week's Armor All Gold Coast 600 on the streets of Surfers Paradise.
Australian motorsport heroes Allan Moffat and Colin Bond will get behind the wheel of their original #1 and #2 XC Ford Falcons, which teamed for the historic 1-2 form finish at the 1977 Bathurst 1000 at Mt Panorama.
It will be the first time the XC Falcons have been on track together since a special tribute at Bathurst in 2002 and the first time that both have run at speed with their original drivers behind the wheel since that memorable day on October 2, 1977.
The recreation will come just two weeks after TeamVodafone's historic 1-2 form finish by Holden team-mates Craig Lowndes and Jamie Whincup in the Supercheap Bathurst 1000 at Mt Panorama on Sunday.
THE FINAL RACE OF THE 2023 REPCO SUPERCARS CHAMPIONSHIP ON ONE OF THE WORLD'S BEST STREET CIRCUITS. GO ALL IN AT THE VAILO ADELAIDE 500, CLICK HERE TO BUY TICKETS
The Moffat/Bond 1-2 will be part of the second annual Pirtek Australian Legends category at the Gold Coast event which will bring together some of the greatest names and cars in touring car history.
The #1 Falcon is on permanent display at the National Motor Racing Museum at Mt Panorama only a few hundred metres from the finishing line of the 1977 race, while the #2 Falcon is part of Bowden's extensive collection, of which nine cars will be in action on the Gold Coast next week.
Both cars will run individually in 20-minute sessions on the Friday and Saturday of the event and will then come together for a 1-2 form finish reenactment on the Sunday.
"That day in 1977 was something pretty special and it is fantastic that fans will have the chance to see it recreated on the streets of the Gold Coast thanks to the Bathurst City Council and David Bowden," said Moffat.
"Those two cars stir the emotions of Australian sports fans like no other and to think we will have them out on track together after 33 years is something you have to stop and think about for a minute.
"I think the fans at the Gold Coast are going to be in for a real treat. I think the whole Pirtek Australian Legends category is something that is going to bring the fans out in force."
Bond returns to the Gold Coast after being a part of last year's inaugural Legends event.
"Last year was something different to be a part of, but to have both the #1 and #2 Falcons on track again and firing a shot in anger is going to take the Pirtek Legends to a whole new level," said Bond.
"I am not too sure what you can to do top this. These two cars look great in the Bathurst and Bowden museums, but this may be something that race fans may never see again.
"It is ironic that this event will be happening just a couple of weeks after Craig (Lowndes) and Jamie (Whincup) pulled off their own piece of history at the weekend."
The list of legendary drivers a part of he Pirtek Australian Legends will include five-time Australian touring car champion Dick Johnson, Moffat, a former Bathurst and national champion, six-time Bathurst winner and multiple national champion Jim Richards, 1970s guru Kevin Bartlett, Bond, a former touring car and rally ace, Bathurst winners John French, two-time national champion Glenn Seton, Tony Longhurst, Bo Seton and Bob Morris and born and bred Gold Coast racer Charlie O'Brien. James Brock will also be a part of the show driving one of the Bathurst-winning cars of his late father, Peter.
The almost priceless list of cars will be also include Moffat's almost unbeatable Coca-Cola Mustang, Johnson's Bathurst-winning Tru-Blue Falcon, an original Longhurst Sierra, Bartlett's legendary Channel 9 Camaro, Richard's Bathurst-winning Nissan GT-R and Glenn Seton's title-winning Ford Credit Falcon.
Allan Moffat, Craig Lowndes & Jamie Whincup talk about the Pirtek Legends on the Gold Coast
Allan Moffat looks at his 1977 Bathurst winning car at the National Motor Racing Museum at Mt Panorama