Elsegood disqualification opens up V8 Ute title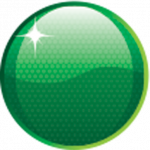 Grant Johnson's title hopes in the Yokohama V8 Utes took a turn for the best at Mount Panorama last weekend.
The former class champion finished second behind David Sieders, but his closest-rival Jack Elsegood suffered exclusion from the final race on Sunday morning after a wheelbase technical infringement was discovered during post race scrutineering.
The results sees Johnson skip away to a comfortable 71-point lead in the title. The lead isn't enough to take life easy yet, and Johnson says that he was pushing to beat Sieders at Bathurst.
"It's good to put more points on the board," he said.
"I was hoping to catch Dave but I couldn't get enough straight-line speed however I'm still happy with second."
Sieders' great Bathurst result (two race wins) puts him 111 points adrift of the lead,  was happy with the round win.
"It feels awesome to win at my home event and on your first time around Bathurst in a V8 Ute so I'm really happy with the result," said Sieders.
The next round of the 2010 Yokohama V8 Ute Racing Series – protected by Armor All will take place at the Armor All Gold Coast 600, 22-24 October.
V8 Utes points after Round 6
| | | | |
| --- | --- | --- | --- |
| Pos | Name | Team | Points |
| 1 | Grant Johnson | Permacoat | 723 |
| 2 | Jack Elsegood | Coopers Clear Racing | 652 |
| 3 | Andrew Fisher | Jesus Racing | 626 |
| 4 | David Sieders | Nulon Oil / Sieders Racing | 612 |
| 5 | Gary MacDonald | Ice Break Racing | 577 |
| 6 | Chris Pither | Ice Break Racing | 554 |
| 7 | Gary Baxter | Sage Automation Racing | 490 |
| 8 | Kim Jane | Bob Jane T-Mart | 479 |
| 9 | Jeremy Gray | JMG Maintenance Racing | 460 |
| 10 | Gary Carson | WPR Racing | 429 |
| 11 | Ben Dunn | Storage King/RedAss Mexican Food | 420 |
| 12 | Rhys McNally | West Coast Racing | 405 |
| 13 | Craig Dontas | Thirsty Camel Racing | 376 |
| 14 | Charlie Kovacs | Wilson Security | 373 |
| 15 | Ryal Harris | Naked Eye 3D | 348 |
| 16 | Ben Kavich | Workhorse Racing | 314 |
| 17 | Charles O'Brien | Coombabah Plaza | 310 |
| 18 | Scott Jennings | Samboy Racing Team | 308 |
| 19 | Brad Patton | Chill Racing | 292 |
| 20 | Steve Hodges | ISRI Truck Seats Racing | 272 |
| 21 | Paul Williams | GBF Underground Mining | 257 |
| 22 | Nandi Kiss | Eagle Pro | 254 |
| 23 | Peter Burnitt | CNW/Kanga Racing | 250 |
| 24 | Robert Jarvis | B.V.C Racing | 239 |
| 25 | George Elliot | Vittoria Coffee Racing | 236 |
| 26 | Jason Gomersall | iseek Racing | 201 |
| 27 | Greg Willis | Grove Juice Racing | 180 |
| 28 | Warren Millett | Wake-Up Backpackers Racing | 174 |
| 29 | Yanis Derums | Caveat Loans Racing | 154 |
| 30 | Noel Edge | SEW – Eurodrive Racing | 140 |
| 31 | Steve McFadden | Madashell Motorsport | 119 |
| 32 | Kurt Wimmer | Big Gun Racing | 106 |
| 33 | Adam Bressington | Pedigree Racing | 74 |
| 34 | Rick Gill | Hi Tech Motorsport | 69 |
| 35 | Allan Letcher | Revolution Roofing | 48 |
| 36 | Graham Edwards | QDP V8 Ute Racing | 45 |
| 37 | Denis Cribbin | Red Ass Mexican Food | 39 |
| 38 | Rohan Barry | Big Gun Racing | 38 |
| 39 | Colin Dunn | Red Ass Mexican Food | 33 |
| 40 | Lauren Gray | Brock Race Engineering | 30 |
| 41 | Layton Crambrook | Ice Break Racing | 27 |
| 42 | Grant Lubdey | Pamcor Racing | 21 |
| 43 | Pedro Marusic | Ice Break Racing | 19 |
| 44 | Andrew Schultz | Holden Heaven | 17 |
| 45 | Paul Morris | Samboy Racing Team | 13 |