Change for Australian GT management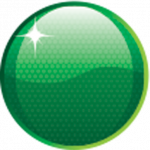 The Australian GT Sportscar Group has confirmed that founding board member Terry Little has resigned as a director of the management team.
Little was one of three members who started the category in 2004 – including Martin Wagg and Rachael Wagg.
As a result of his resignation Terry Little has transferred his shareholding in the management company to fellow shareholders Martin Wagg and Rachael Wagg.
The transfer of ownership is effective immediately, however Terry will continue to be actively involved with Australian GT to ensure GTs increased role at Clipsal 500 for the Murray Walker Tourist Trophy reaches its full potential and will also have an ongoing role on the technical review panel.
Little said that it was time for him to focus on new activities.
"Since re-locating back to Adelaide three years ago I have become more and more involved in local business opportunities, the community, family activities and the pursuit of other motorsport opportunities," he said.
"I feel the timing is right to move on. When Australian GT commenced we developed a five-year plan and the goals set have well and truly been exceeded. I see the enhanced role achieved for the category at the 2011 Clipsal 500 Adelaide as a personal achievement and the 'jewel in the crown' that will take Australian GT to yet another new level.
"To further capitalise on future opportunities, Australian GT will require more investment and an energetic and professional management team that both Martin and Rachael Wagg can provide."
Last weekend at Bathurst, Australian GT held its penultimate round. CLICK HERE for that race report.
The final round of the Australian GT Championship will be held at Sandown International Raceway on November 19-21.