Skaife hails Lowndes's "unbelievable" drive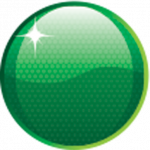 Mark Skaife has hailed Craig Lowndes's 79 lap final stint in today's Supercheap Auto Bathurst 1000 as "unbelievable".
Over the course of his marathon stint, Lowndes closed down and passed race leader David Besnard, before eventually holding off team-mate Jamie Whincup in a tense six lap shootout after the final Safety Car period.
According to Skaife, the 2010 race will go down as one of Lowndes's best ever drives.
"(It was) unbelievable," said Skaife of his co-driver's efforts.
THE FINAL RACE OF THE 2023 REPCO SUPERCARS CHAMPIONSHIP ON ONE OF THE WORLD'S BEST STREET CIRCUITS. GO ALL IN AT THE VAILO ADELAIDE 500, CLICK HERE TO BUY TICKETS
"It's very very hard around here, because the concentration level is extremely high. You make a little bit of a mistake and you're in the fence. And as the race goes on, the marbles just off-line make it become a groove, and if you run a little bit wide you pay a big penality.
"That will go down as one of Craig's great drives, absolutely no doubt."
Skaife admitted to being nervous during the closing stages of the event, as he stood in the Team Vodafone garage watching television monitors.
"I've always had faith in how CL drives the car, but it's always a bit nerve-wracking, espeically with fuel economy and that type of stuff," he said.
"The last 15 or 20 laps was as anxious as you can ever get in this game – we know how cruel this mountain can be. It's never over until that chequered flag comes out."
In turn, Lowndes was also complementary of Skaife, who retired from full-time driving at the end of 2008 to move into an endurance race only role.
"The competition's not getting any slower, it's getting tougher," he said.
"We've got the rule to split the main drivers up, (and) Its proven that, not only qualifying and the top ten, but the race itself, was intense. It was flat out all day. You've got good drivers in good cars, and then what you need is good support.
"It's hard for the guys that have taken that step out of the mainstream, to step back in it and be on that edge of where you need to be is very difficult.
"So for Mark to get in the car at the start – it was a late call this morning, and it's turned out to pay dividends. There were a lot of critics (of Skaife starting), but it had to happen for the same reason as at Phillip Island. We (Craig) needed to be in the car at the end, and it's paid dividends, it really has."
Lowndes also emphasised the sentimental side of the victory – after the pair failed to win the race while paired together at the Holden Racing Team in 1998 and 2000.
"It's a dream come true for us after 10 years," he said.
"To not be able to do it back then and to come so close so many times, and then to have a ten year break and to get the old band back together it's pretty special."
CLICK HERE for race report, images and results from the 2010 Supercheap Auto Bathurst 1000.