McLaughlin to rebuild after Bathurst crash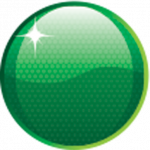 Stone Brothers Racing's Fujitsu V8 Supercar Series driver Scott McLaughlin is confident he can come back strongly after his maiden Bathurst weekend ended early courtesy of an accident.
The 17-year-old had been running strongly inside the top 10 in Race 1 of the weekend when he was caught out through the circuit's infamous Reid Park section.
"I was tucked in really close behind another car, and it was just inexperience that caught me out," the Gold Coast based former Kiwi told Speedcafe.com.au.
"I turned in a little bit early, and just hesitated because I knew I was headed for the inside wall. I was just about half a metre out and it fired me into the fence. It was just one of those things – it's blind when you're right behind another car and you're on a 'knife-edge' at that part of the track."
While McLaughlin walked out of the accident unharmed, the car was deemed too damaged to return to the track.
"Ross and Jimmy said we could probably fix it, but at a track like this we didn't want anything else breaking that we hadn't found.
"It's disappointing, but we'll move forward. Ross and Jimmy were very good about it – they weren't angry or anything. It's a steep learning curve and they know I'm only young."
Prior to the accident, McLaughlin had taken a steady approach to the weekend, and was happy with his progress.
"Thursday I felt really comfortable in the car straight away," he said.
"I didn't want to push too hard, so I just find the point where I was comfortable. I was just learning the circuit and finding my way – there's so much character to this track, and for someone in their first year it's hard.
"We had a good car underneath us, and every lap I was getting quicker, so it was looking really positive for the race. I was pretty happy with my progress before the accident."
Having stepped straight from karts to V8 Supercars, McLaughlin says that he's been content to learn this season before pushing the front-runners in 2011.
"This year was definitely just to learn the tracks and the car – next year I'd hope to be a contender, or a top five at least," he said.
"So we'll take what we can from this weekend, rebuild, and go ahead from there."