Lucas Dumbrell ready to sign his 2011 driver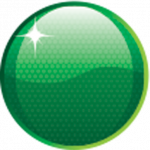 Lucas Dumbrell will make a decision on his 2011 driver in the coming weeks.
The youngest-ever V8 Supercars team owner has indicated that he will employ a professional, established driver for next year.
Dumbrell told Speedcafe.com.au that a number of drivers have been in the frame for the drive in the Gulf Western Oils Commodore VE. Speedcafe understands that Dick Johnson Racing endurance driver Warren Luff is the current favourite for the drive.
"Bathurst has been a good indicator for us," Dumbrell told Speedcafe.com.au.
"Out of the 62 drivers competing in the endurances races this year, one of them will drive in my car next year, because I want someone with current experience.
"Yes, I've spoken to Warren, but I've also talked to guys like Andrew Jones, Marcus Marshall and Nick Percat. There's others too."
Dumbrell started the 2010 season with young Kiwi Daniel Gaunt. He was replaced by Cameron McConville at Townsville before enduro specialists Mark Noske and Nathan Pretty jumped into the #30 car for Phillip Island and Bathurst.
Dumbrell stressed that he will not hire a rookie for next year and is aiming to be the best one-car team in V8 Supercars.
"I'm not looking to go back to using a rookie," he said.
"As a one car team, you struggle so much to get noticed and get results. I'm looking to be the best one car team in the category. I want to outshine the two car teams that are struggling.
"If we aren't qualifying and finishing races within the top 15, that's a disappointment. If I get a current driver from in the category, or a very experienced co-driver, results like that aren't a big ask."
At the next round of the Armor All Gold Coast 600, international driver Scott Pruett is slated to be joined by Mark Noske.