Glenn Seton retires from V8 Supercars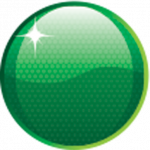 Glenn Seton has officially retired from V8 Supercars competition.
The 45-year-old contested his final V8 meeting yesterday with Rock Racing, partnering Jason Bargwanna. The #11 entry failed to finish after a tailshaft problem.
Seton, a two-time Australian Touring Car champion, is widely regarded as the best Australian touring car driver to never win the Bathurst 1000.
The Queensland-resident told Speedcafe.com.au that he no longer has teh desire to compete at the top level of local racing.
"They're too difficult to drive once a year," Seton told Speedcafe.com.au.
"I suppose when I look back on it, I've clocked up 26 years, I've had my fair share. I'm 45 now. There comes a point in my life when I've got other things to do.
"I don't enjoy driving them anymore, and that comes when you're not competitive.
"It's time to move on before I hurt myself."
But what about if someone twisted his arm, for one more year?
"I don't think so," he said.
"I've made my decision … I made up my mind before the weekend. I'm not interested. I'll still come back here in other categories or in as part of a team, but not in V8 Supercars."
Seton says that while his days behind the wheel of a V8 Supercar are over, he isn't finished with the sport in general. If he can, he wants to be involved behind the scenes, while keeping up racing miles in national-based formulas.
"I think I can help technically on a motorcar," he said.
"I suppose that has come from many years of running my own race team, making my own decisions techinally on my own cars. I've been here so many times, I've made my own decisions with the cars.
"And I'd really like to be here for young guys too who are coming in, give them some pointers that I've learned around the joint."
"I'd still like to drive other things too. I'm still going back to Surfers and Homebush this year. There's always, hopefully, an opportunity in the Touring Car Masters. I haven't got it together yet, but I'd like to get involved with someone who is building a car. I'd like to come along and be a part of it."
Seton contested 26 Bathurst 1000 – 25-consecutively, only missing out on the 2009 event. He rates the 2003 and 2004 Bathursts as his hightlight.
"I finished second with Craig in both races with FPR. We didn't have the speed in the cars at the time to win this event, but to finish on the podium near the end of my career those two times was my highlight.
"And Craig is still going on to win races now. I think he's the best operator and I'd say the best driver, in the late-model era, that this country has ever seen."