Supercheap Auto re-signs as B1000 sponsor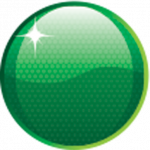 Supercheap Auto has announced an extension of its sponsorship of the iconic Bathurst 1000 race, remaining as the title backer until 2014.
The new four-year deal will make take Supercheap Auto's major support of the race to its 10th-straight season, making it the second-longest in the event's famous history behind James Hardie.
V8 Supercars Executive Chairman Tony Cochrane says that extended support is a testament to the race's 'national institution' status.
"We are very honoured for such a great Australian company to become synonymous with one of the country's biggest sporting occasions each year," Cochrane said.
"The Supercheap Auto Bathurst 1000 is without doubt, alongside the Melbourne Cup and the respective football finals, one of the most important events on the yearly calendar for all Australians.
"Not only does Supercheap Auto understand the great opportunities in the branding opportunities they also understand the intense loyalty of V8 Supercar fans to the brands that support their sport."
Supercheap Auto's Chief Operating Officer David Ajala said becoming one of the longest single sponsors of the Bathurst 1000 was an honour .
"It has been an incredibly beneficial association," Ajala said.
"Our sponsorship has been a proven winner and coupled with our backing of the Supercheap Auto Racing team has been a perfect fit to achieve our goals. We are delighted to continue for another four years at least."
Each year, Supercheap Auto builds a massive trackside store on-site at Mount Panorama. Each year it achieves the biggest sales compared to any other of its stores nationwide.
"Initially the opportunity to back the Supercheap Auto Bathurst 1000 was to join the great brands of Supercheap Auto and Bathurst as being unique and proud to Australia," Ajala said.
"Then the incredible success of the on-track store came as an unexpected bonus which made sense at a place which is also a pilgrimage for more than 35,000 campers each year.
"But surprisingly while essentials are big sellers people walk out with all manner of things from satellite navigation, serious tools and items not even related to the camping essentials. The Track-store also enables us to give our customers a positive Supercheap Auto brand experience."